Senior of the Week: Tyler Beckwith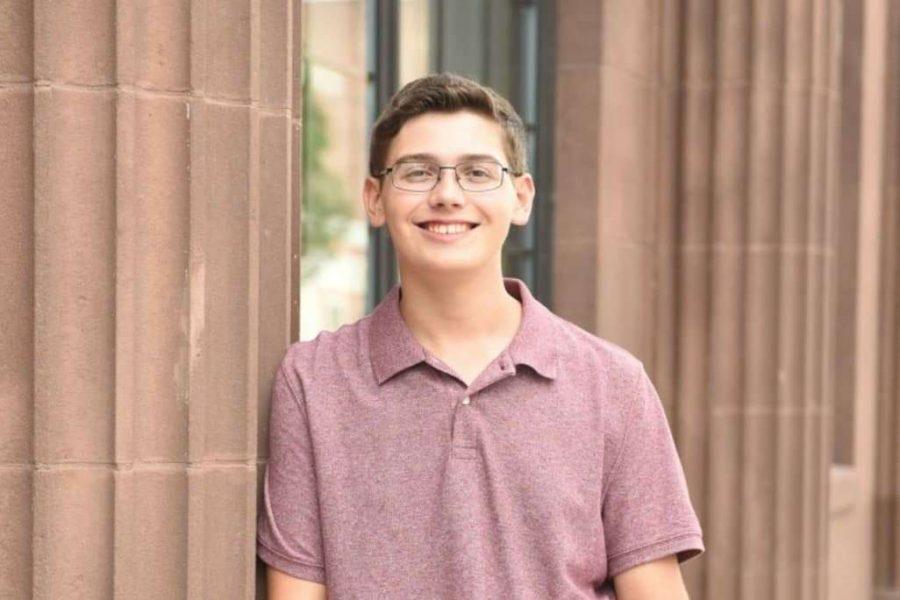 Eagle Eye: What are your plans after high school?
Tyler Beckwith: "I will be attending Saint Francis University and I will be majoring in history."
EE: What will you miss most about high school?
TB: "I'm really going to miss all of my friends and my teachers. They make coming to school every day really fun and interesting.
EE: What was your favorite class//teacher why?
TB: "My favorite class was DE U.S. History with Mrs. Burket because all of my friends were in that class and we had a great time. Also, I love learning about history. My favorite teacher would have to be Mr. Funicelli because he makes class fun and he hosts Board Game Club."
EE: What are you looking forward to after graduation?
TB: "I'm looking forward to going to college, meeting new people, and starting a new chapter in my life."
EE: Where do you see yourself in 5 years? 10 years?
TB: "In five years probably still in school. Ten? Idk maybe chilling on a beach somewhere enjoying one of those fancy coconut drinks."
EE: Do you have any advice to underclassmen?
TB: "Value the time you have in high school. It goes by in a blink of an eye and if you don't get involved, make memories, and have fun. It will be over before you know it."
EE: What extracurricular activities are you involved in?
TB: "I'm involved in Pops Extension, Drama Club, Concert Choir, Jazz Band, Quiz League, Boy Scouts of America, YAN, Tennis, Golf."
EE: What's your favorite non vulgar word?
TB: "Cowabunga"
EE: Mac's Market or East End? Why?
TB: "Mac's Market all the way. Cold turkey hoagie no tomato, a bag of bbq Middlesworth chips, and a cherry Pepsi is the best lunch combo no questions."
EE: What are some of your high school accomplishments?
TB: "Mountain League champions for golf 2 years in a row, Mountain League champions for tennis, Tennis Letterman, District and Regional Chorus, Eagle Scout, and recipient of the Michael J. Funiceli Buffest Tenor Award."
EE: It's been a long ride, are you ready for it to come to an end?
TB: "Even though I have made many friends, and had a lot of good times I am ready to move on to college."
About the Contributor
Kelton Raabe, Staff Writer
Hello, my name is Kelton Raabe. I am Junior at Tyrone. This is my second year in Eagle Eye. I am a part of the prestigious boy's varsity soccer team and...