Senior of The Week: Trevor Fink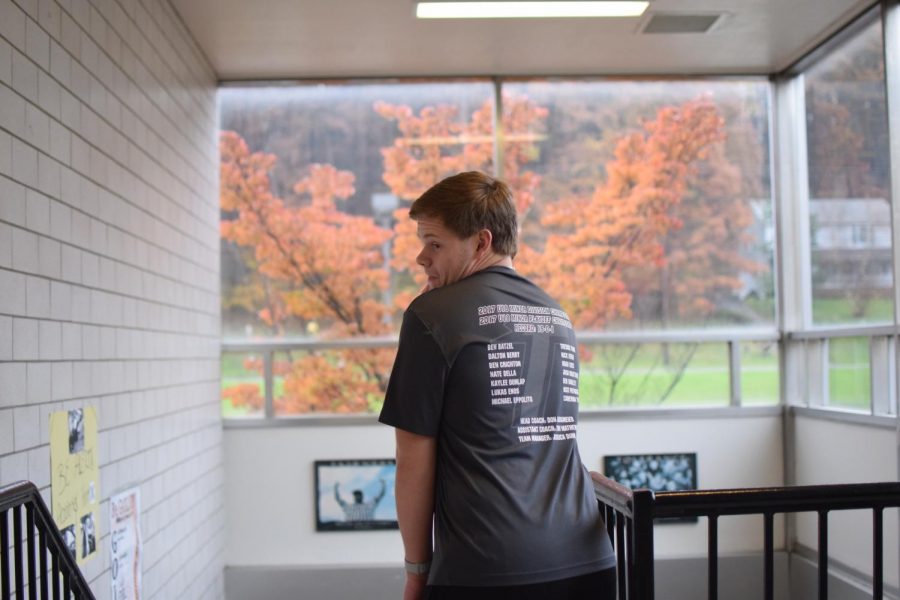 Eagle Eye: What is your favorite color?
Trevor Fink: "Purple" 
EE: Who is your role model? 
TF: "My dad"
EE: If you had the ability to do one thing, what would it be?
TF:"Probably fly" 
EE: Where do you see yourself in 10 years? 
TF: "Working as a PT and helping out at my church" 
EE: Who is your favorite musician? 
TF: "Sheck Wes"
EE: What is your best high school memory? 
TF: "During sophomore year football practice when Richard Chronister and Chase Burke went at it everyday in board drills"
EE: Is a hot dog a sandwich? 
TF:"Yes, its a piece of meat between two pieces of bread" 
EE: What is your favorite word? 
TF: "MoBamba" 
EE: What is your advice to under classman? 
TF: "Brush your teeth and remember to floss" 
About the Photographer
Sarah Jackson, Social Media Editor
Hey, Sarah here! I'm a junior and this is my second year in Eagle Eye (but I did not have a profile last year... oops). Eagle Eye News is very important...