Senior of the Week: Isaac Jackson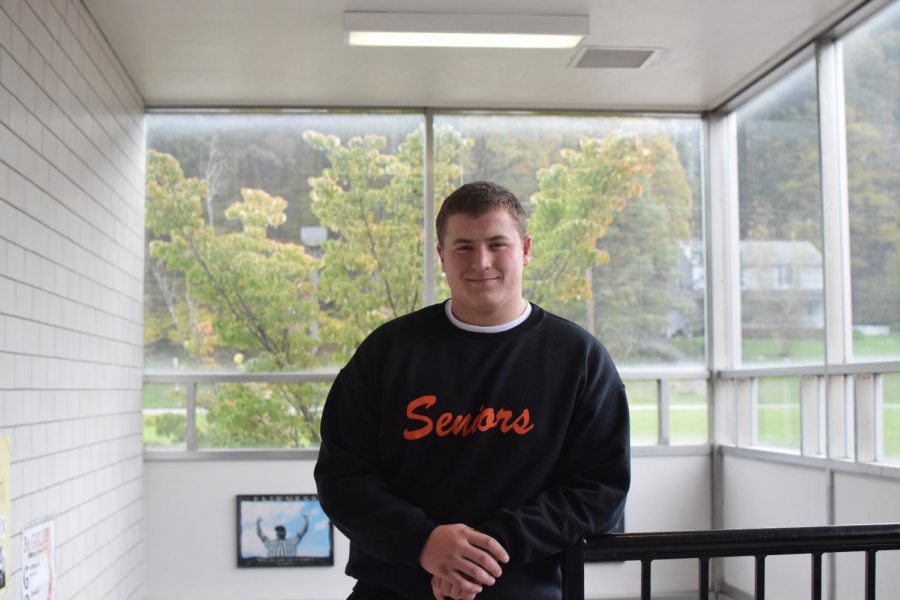 Eagle Eye: What is your favorite color? 
Isaac Jackson: "Green"
EE: Who is your role model? 
IJ: "My dad"
EE: If you had the ability to do anything, what would it be? 
IJ: "Turn back time and relive any point in my life"
EE: Where do you see yourself in 10 years? 
IJ: "Not in Central PA, being a mechanical engineer, and having my own home and family"
EE: What is your favorite food? 
IJ: "General Tso Chicken"
EE: Who is your favorite musician? 
IJ: "I don't have one, but right now it would be Johnny Cash"
EE: What is your favorite high school memory? 
IJ: "All of my experiences with football"
EE: Is a hot dog a sandwich? 
IJ: "No. the bun is not connected, and no sane person has ever referred to it as a sandwich"
EE: What is your favorite word? 
IJ: "Moist"
EE: Advice to underclassman?  
IJ: "Learn how to better yourself from high school experiences, but don't dwell on them. High school is such a minute part of your life"
About the Contributor
Sarah Jackson, Social Media Editor
Hey, Sarah here! I'm a junior and this is my second year in Eagle Eye (but I did not have a profile last year... oops). Eagle Eye News is very important...