On Fridays We Dress Down for Charity
Every Friday teachers, administrators, and staff at TASD ditch their dress clothes, collared shirts, and khakis for blue jeans, t-shirts, and hoodies – all for a good cause.
The TASD Dress-Down Day program is over 20 years old, and in that time members of the Tyrone Area Education Association and other employees of the district have donated tens of thousands of dollars to local charity groups in the school and the community.
Tyrone High School music teacher Laura Harris has been in charge of the program for many years.
"I feel very fortunate to have been one of the people who helped to create the program and I've enjoyed being its caretaker ever since," said Harris.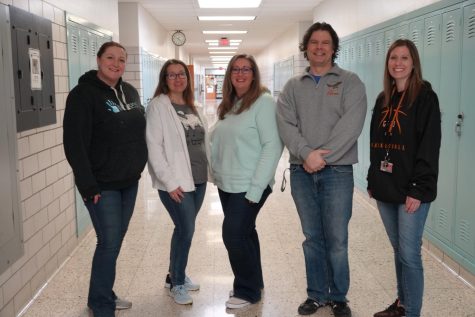 Teachers and support staff typically give from $3 to $5 dollars for the privilege of dressing down while helping a local charity.
The district even helps out by allowing a payroll dedication to automatically go to the dress-down fund.
Many local charities have come to rely on donations from the teachers and staff.
According to Helping Hands of Tyrone coordinator Crystal Himes, money raised from teachers and staff through the dress down donations helped to provide Christmas to 35 families and 101 foster children.
"This year's donation has been especially heartfelt since we have many more needy families due to the pandemic and recent hardships experienced by families in the area," said Himes. "We could not do this work without [the TASD staff's] support."
Each Friday is designated for a specific organization. Organizations that support Tyrone students, as well as those that help members of the community, are eligible.
One of the in-school organizations in the school that is supported with a dress down day is the High School Student Assistance Program (SAP).
"The SAP program uses dress down money to fund a $500 scholarship each year that goes to a student going into a 'helping' field like social work, psychology, nursing, or teaching," said SAP coordinator Rhonda Hocutt. "We also help students with other financial needs on an as-needed basis, such as glasses, shoes, coats, graduation items, etc."
By helping various organizations, Tyrone is doing it's best to lend a hand whenever and wherever it can.
In the community, the Boys Scouts have been recipients of dress down donations for many years.
"The Scouts use the funds to help purchase ads in local media to recruit new members," said Tyrone Scout Leader Cummins McNitt.
Camp Anderson is another one of this year's recipients.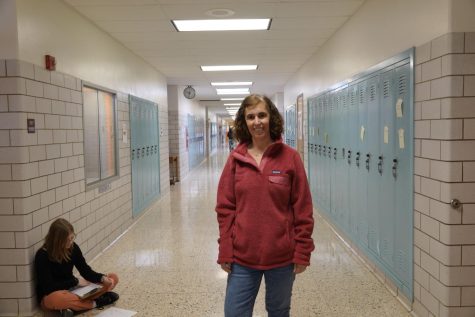 "The funds helped us to purchase supplies and we are able to make our rental fees lower for the public," said Camp Anderson board member Mike Yeaton.
Every year the committee meets to decide which organizations will be supported by a dress down day in the coming year.
In the 2021-2022 school year, donations went to the following organizations:
TASD Backpack Program
Tyrone High School PBIS Committee
WALY Warmth Program
TAHS and TAMS Student Assistance Program (SAP)
TAES Parent Teacher Organization
WFGY Christmas Carol Foundation
Operation Our Town
Tyrone/Snyder Public Library
Blair Hope for Families
GI Go Fund
PSEA Books for Babies Campaign
Helping Hands
March of Dimes–Blue Jeans for Babies Campaign
Tyrone Renaissance Education Foundation
Boy/Girl Scouts of America
United Way—Jeans and Teams Campaign
Blair County NAACP
Make-A-Wish Foundation
American Red Cross
TASD Volunteer Fire Companies
Tyrone Sr. Center/Epworth Manor Volunteers
Multiple Sclerosis Society
Diabetes Research Institute
Central PA Autism Community
American Heart Association
Children's Hospital in Pittsburgh
Camp Anderson
Because We Care
Leave a Comment
About the Contributors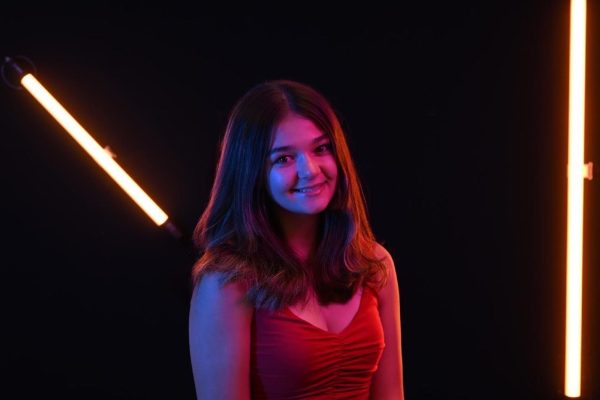 Elexis Hess, Features Editor
Lexi Hess is currently a junior at Tyrone Area High School. This is Lexi's third year on the Tyrone Eagle Eye News team. She has an interest in writing...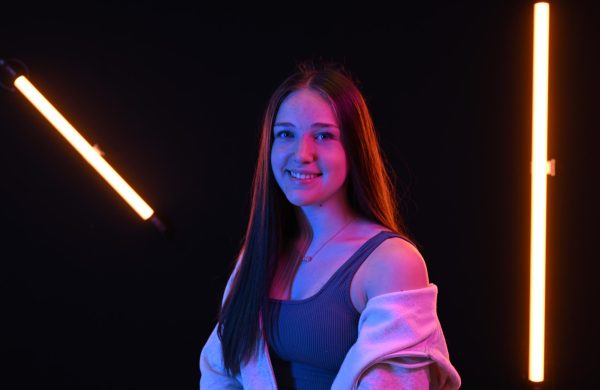 Alivia Anderson, Photo Editor
Alivia Anderson is a junior and this is her 3rd year in Eagle Eye. She loved her first year so much that she wanted to join again! When Alivia is not in...