New Drafting and Blueprint Class Offered at TAHS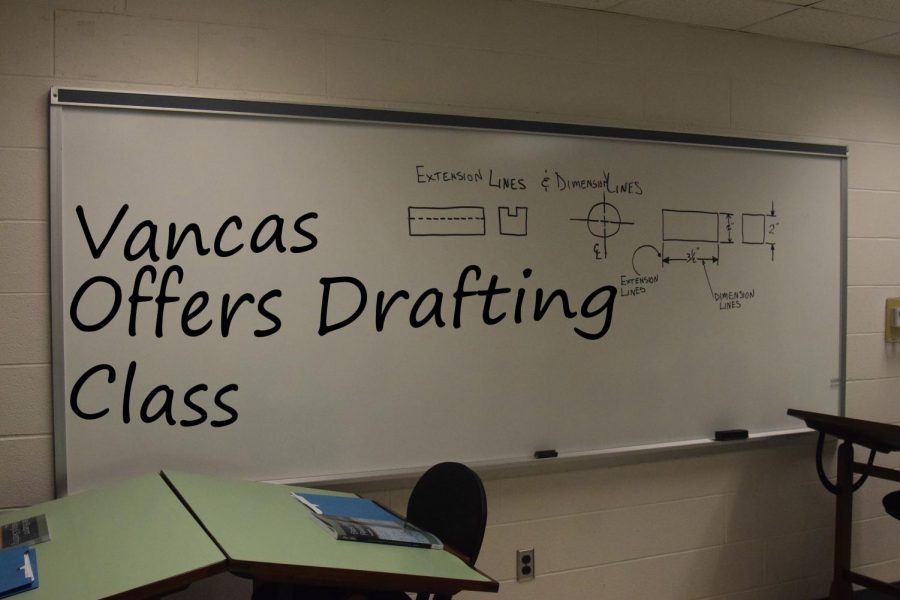 There is a new class in drafting and blueprint reading being offered at Tyrone Area High School this year by career and technology teacher Edward Vancas.
Introduction to Drafting and Blue Print Reading is a one semester course that teaches students how to read and create blueprints used in manufacturing and construction. 
The idea for the class was in part a response to discussions between teachers and local manufacturing businesses that occurred through the Educators in the Workplace grant program that Tyrone teachers and administrators began last year.
"After talking with manufacturing and construction people in the area, [and] with the other Career and Technology teachers, we decided it would be beneficial if students had some exposure to blueprint reading," said Vancas.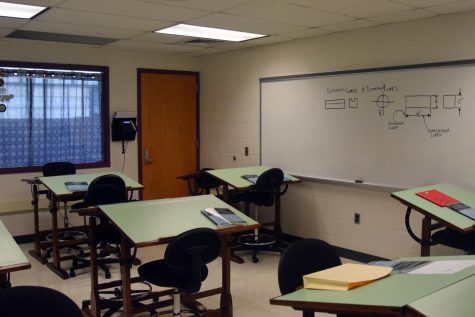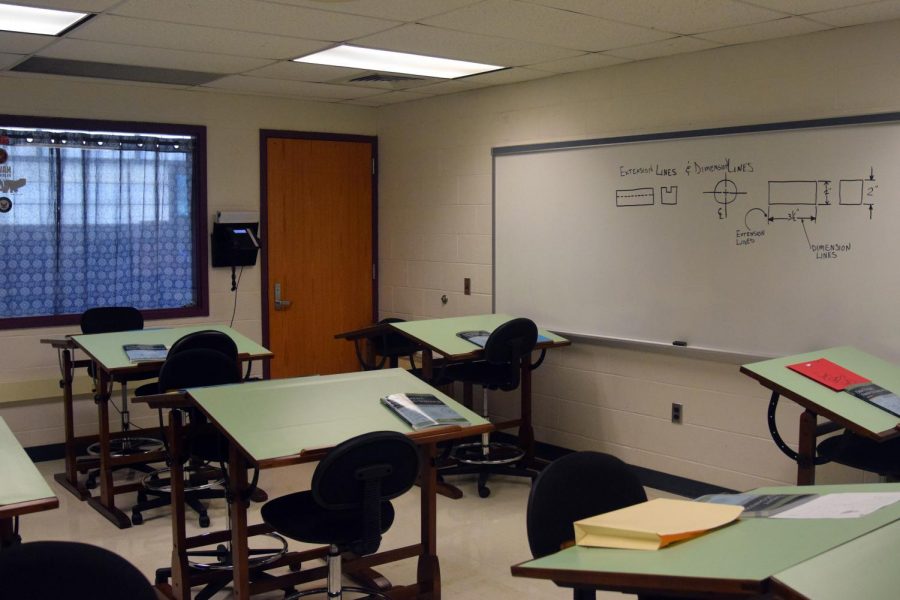 The skills learned in the class will compliment many of the existing manufacturing and trade classes offered at Tyrone such as metalworking and carpentry, or for any careers that may need the skills to read a blueprint such as engineering, architecture, machinists, mechanics and other jobs related to manufacturing, transportation, construction, and fabrication.
Senior Broc Zimmerman is one of the 14 students enrolled in the class for the fall semester.
"I think Mr. Vancas is a great teacher and since it was my senior year I wanted to try something different," said Zimmerman.
Senior Grace LeGars was also motivated to take the class because it offered a change of pace from the rest of the curriculum.
"I chose the class because it was new and sounded interesting," said LeGars.
So far the students have learned the different lines used for drafting, such as an object line, which is the line that outlines the object. Hidden lines shows details in blueprints that could not be seen with the eye.  Students are learning to use squares, rulers and other drafting tools. 
"
Mr. Vancas is the GOAT [Greatest Of All Time]"
— Noah Zimmerman
"I was interested in the class," said senior Noah Zimmerman "[I] thought it would be fun. Plus, Mr. Vancas is the GOAT [Greatest Of All Time]."
After students ilearn about the basic lines, how to use the tools to draft, and how to draw them, they will draft their own blueprint for various items such as metalworking parts, tools, basically anything that can be manufactured, according to Vancas
"It's definitely different, but I enjoy the change in pace" said LeGars.
About the Contributor
Haydn Loudenslager, Staff Writer
Hello my name is Haydn. I am a junior who wears five watches for no reason at all. I spend most of my time at home playing video games, listening to music...