Nathan's Underground Music Spotlight: 2013 Year in Review
Eagle Eye music critic Nathan Sechrist looks back on the year in local and underground music.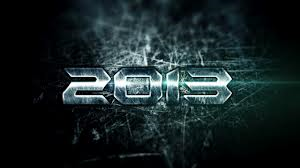 Hang on for a minute...we're trying to find some more stories you might like.
2013 was a great year for underground bands in our area.  In this installment of Nathan's Underground Spotlight, I will take a look back at the year in local music.
Albums of the Year
First on my list is Channels by Burden my Surrender.  Hailing from Wellsboro, PA, Burden my Surrender had a breakout year after releasing Channels.  This album demonstrated maturity from the band.  The music harmonized seamlessly while their female lead singer empowered listeners and contrasted beautifully with their backup screamer.  Overall, this is a great rock record.
Another standout effort was The Build Up Part 1 by Three High Crew.  The rap trio from Altoona became a Central PA must have.  Consisting of DP3, Sleepy Saint (who graduated with Tyrone's own Mr. Josh Zupon) and Visa RX_III, Three High Crew work well together mixing different styles of hip-hop.  They seem to build off of each other as their sound progressively builds on their latest effort.  The Build Up demonstrates their ability to feed off of each other and to create music that people can connect with.
Third is Remember by Post Season.  Also from Altoona, this pop punk group creates a unique sound that is full of energy.  Formerly known as Nothing to Prove, Post Season are here for the long run.   Their catchy chorus on songs like Ducks Fly Together and fast paced music rumble into listeners ears like a diesel engine.  Remember is a great album from start to finish.
DEMO by Presence of Fear also must be included on this list.  Originally from Detriot, MI, this hardcore band shows a lot of talent.  Using dropped tunings on their guitars and bass to create a brutal sound that will shake a house.  The vocals are a harsh sounding style that mixes well with the brutality of the demo.  This band is not for the faint of heart.  However if your into heavy music, Presence of Fear is your band.
Other standout albums from 2013 include November's Own Hold the Throne Part 2 by Visa RX_III, Dreams EP by APOLLOCREED, Carry Me, Bury Me by Random Hero, Time by Colossus, Resplendence by Fall of Goliath, and so much more.
Singles of the Year
First, I want to recognize Under the Influence by Three High Crew.  Under the Influence features only Visa RX_III and DP3.  The song's lyrics read like a list of their musical  influences.  The music consists of a smooth flowing rap through the verses.  The chorus has a very catchy rhythm.  In my mind, the best single of 2013.
Next, I would have to say Lies by Hate Grenade.  Hate Grenade is a nu-metal band from Altoona, PA.  Everything about the song Lies is perfect.  It has a little bit of rock, metal, and hip hop all mixed into a bundle of greatness.  The guitar riffs are masterfully written, the bass is perfect for the song, and the drums hammer away, putting the perfect edginess to it.  The vocals, by Tyrone's own Jeff Glace, are a brilliant between clean and scream vocals that give the song its  unique sound. Overall Lies is a very well written and recorded song.
Another great single is Anger Through Solitude by Will to Die from Knoxville, TN.  Will to Die brings a southern taste of hardcore to the east coast.  A song that really demonstrates this sound is Anger Through Solitude.  The song brings a heavy fast paced style that is sure to cause chaos.  Will to Die's vocalist also shows an uncanny ability to take command of the song through his powerful vocals.
Another great single of 2013 would be Feelin' Like God by JB th3 Gunn3r featuring Shizz.  The rap duo from Altoona, PA shows a lot of potential with this effort.  Part of a bigger rap group called Money Gang, JB and Shizz create a new style of rap with this song.  Everything about the song is catchy from the hook chorus to the verse.  JB and Shizz both have a different style of rapping.  However, their voices complement each other as the song progresses.
Some other singles that were great but I didn't explore are Hypocrite Anthem by Naildriver, PennSOULvania by DuVille featuring Tyrone's Chet Denny, I'm Still Kinda Bitter by Post Season, Walking a Straight Line by Felix and the Hurricanes etc.  Check out all of these great songs and bands.
Instrumentalists of the Year
First I want recognize Mike Powers, the drummer of Hate Grenade.  Formerly of R.T.L., Mike Powers became a part of Hate Grenade from the beginning of their start in late 2012.  Throughout 2013, Mike showed tremendous skills as a drummer making everything look oh so easy.  Truly, Mike is one of the best drummers in the area.
Next would be Kent Tonkins, bassist of Lies Inc.  The first time I saw Kent play with Lies Inc was truly a treat. He does things with the bass that I would have never imagined possible.  His unique style is evident in the song Waking the Misery.  Kent's skill will not be easily matched.
Another spectacular instrumentalist of 2013 would be DJ D-Mo, the one and only DJ of PennSOULvania nights.  DJ D-Mo first came aboard PennSOULvania during the fall of 2013.  In a short amount of time, he became a popular DJ of the Altoona area.  During performances he often takes others songs and creates his own take on them.  He is a great DJ and good things will come his way.
Next I would be Ken Hawkins guitarist of It Is Written.  It Is Written is a three piece metal band.  Their guitarist Ken also has the duties of performing lead vocals on top of playing guitar.  For those of you who don't know, sing and playing guitar at the same time is no easy task.  On top of all that, It Is Written play songs that can last up to over seven minutes. Ken is a very gift guitarist and singer.
Honorable mentions in this category include Tyrone graduates Mike Pazmino and Sean Stringer, guitarists of Becoming Friends With Lions, Nick Moist, guitarist  of Anchors to Anchors, Chuck Lavera, guitarist of Hate Grenade, Cody, bassist of B-Side Avenue.
Vocalist of the Year
The next category is Vocalist of the Year.   This category is about who has the best showmanship, charisma, and overall talent.
First on the list is Christopher Closson of Becoming Friends with Lions.  Some of you might recognize this name.  That is because Chris is a Tyrone High School graduate.  During performances, Chris seems to become a different person as he screams and sings.  Becoming Friends With Lions are a perfect fit for the Tyrone breed band.
Next on my list is a duo of Duville and Chet Denny.  Duville and Chet Denny are Altoona based rappers.  Chet Denny also has Tyrone roots, graduating from TAHS with the one and only Mr. Rhoades.  During 2013, Duville and Chet thrived, playing shows in the Altoona area most weekends.  The two even have their own clothing line called All One Kind Clothing.
Another vocalist that thrived in 2013 is Dan Tippery of Post Season.  In 2013 Post Season signed to Broken Rim Records and released their first full length album and a music video.  Dan is able to command an audience and put on an excellent show.
Some others that deserve recognition are Jeff Glace of Hate Grenade, Matt Watson of Naildriver, Ken Hawkins of It Is Written, Sleepy Saint, DP3, Visa RX_II, and Adam Armstrong of Rebel Inc.
Underground Band of the Year
The final category I want to cover is the Band of the Year.  This award goes to the bands that have worked their butts off this year and has shown that they are generally the best at what they do.
First on my list is  Hate Grenade.  Throughout 2013, Hate Grenade worked their way up the ladder to become one of the area's best metal bands.  They've  played the area's hottest locations.  They've even been able to play with national artists Nonpoint, Straight Line Stitch, Beyond the Shore, and Digital Collapse.  This has been a very successful year for Hate Grenade.
The next band that deserves some recognition is Rebel Inc.  From Baltimore, MD, this rock band has created a name for themselves in 2013.  After releasing their first full length album in 2012, Rebel Inc has been on a high streak.  They've toured heavily throughout 2013, playing with bands like Asking Alexandria and All That Remains, Rebel Inc has spread their names throughout the country, earning them a spot on this list.
The last band that has earned this honor is On the Run.  This pop punk band from East Freedom has rolled through 2013.  Their EP titled Departures has shot them to new heights.  Being able to play shows around Pennsylvania has helped them become a staple for pop punk in the area making them a band of the year.
That wraps up the 2013 year in music.   Before I close out, I would like to personally thank Mr. Cammarata and the Eagle Eye, Hate Grenade, Becoming Friends With Lions, Post Season, On the Run, DuVille, Chet Denny, Three High Crew, Money Gang, Menace, Another Mistake, Will To Die, Lies Inc, Rebel Inc, Pellegrines, Hopscotch with Landmines, It is Written, and whoever else has support me through this amazing journey of a year called 2013!
Until next time,
Nathan