Nathan's PA Band of the Week Podcast: My Heart to Fear
Nathan Sechrist's weekly local music tour!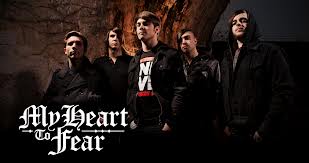 Hang on for a minute...we're trying to find some more stories you might like.
Nathan's PA Band of the Week is excited to announce a big change starting this week.
From now on Nathan's posts will be in podcast format!
This week, he will be discussing a metalcore band from Williamsport called My Heart to Fear.
Check them out at:
www.facebook.com/myhearttofear
Editor's note:  If you do not see the podcast control display on the page, right click on the blank box above the band photo and choose "run."  We are currently experiencing a glitch that hides the graphic in some browsers, especially Internet Explorer.  We are working to fix the problem.