Michael Buck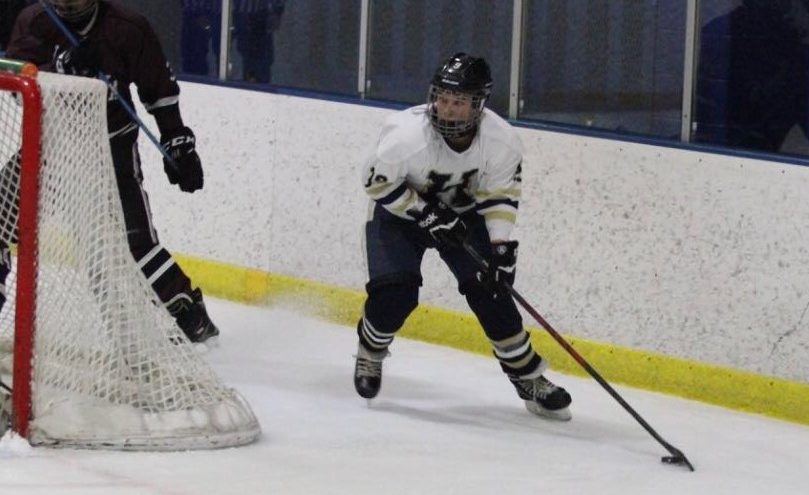 Name:  Michael Buck
Sport: Hockey
Grade: 11
Accomplishments:
Michael Buck currently has 2 goals and 4 assists for the Hollidaysburg Tigers hockey team. The team's overall record so far is 2-3 on the season.
---
Eagle Eye: How did you first get involved in this sport?
Michael Buck: "My dad signed me up as a young buck."
EE: What other sports do you play?
MK: "Baseball"
EE: Favorite professional sports team?
MK: "Pittsburgh Penguins"
EE: Favorite professional athlete?
MK: "Conor McGregor"
EE: Who is your hero? Why?
MK: "Blaine Hoover because he is a stud at everything."
EE: Favorite band/musician?
MK: "The Musical Stylings if Nick Lewis"
EE:  Favorite movie?
MK: "Lone Survivor"
EE: Favorite food?
MK: "Steak"
EE: What advice would you give younger athletes?
MK: "Work hard to bring out your full potential."
EE: What are your future goals?
MK: "Become a very successful man."
About the Writer
Kevin Lehner, Staff Videographer
Hello my name is Kevin Lehner. I am a senior at Tyrone. I will be writing the Athlete of Week articles and I will be helping out with sports highlight...