Leadership Conference Impacts Local Ag Students
Sixteen Tyrone Area FFA members traveled to Harrisburg to attend the 18th annual Agricultural Cooperation Establishes Success (ACES) conference. Each year members from the chapter, along with more than 1,500 members from across the state, attend this conference over three different weekends. Tyrone Chapter attended during the weekends of February 6th and 7th and February 20th and 21st.
"We are all so different and from different Chapters, but we all have one thing that unifies us: the Blue FFA Jacket," said Chapter Treasurer Katrina Hagenbuch.
This years theme was "Telling our Story" which focused on the past, present and future of the FFA.
On the first day of ACES, dining halls and conference rooms were reserved for the event seminars put together by the State Officer team and the PA FFA Association. Five workshops were prepared for the students, all with different meanings and lessons.
Our story to Success focused on how the FFA became the organization it is today.
Personal Growth focused on the member and how they can use their qualities in leadership.
Taking Initiatives was centered on community outreach and individual chapters.
Flash Back was a brief look on the important milestones in FFA history.
Good Ol' Boys and Girls was about the history of men in the FFA and later on women.
All seminars were designed to help students to get out of their comfort zones and make new friends. Members had the opportunity to socialize and burn off energy through a dance social, but before lights out, students attended a 20 minute reflection on how the FFA has impacted through the years and will continue to impact the world.
"This was my first year going and it was a great experience," said freshman Noah Irvin, "It taught me how to meet new people without feeling like a goof."
"I loved it and cannot wait to attend more conferences. I was really scared at first, but in the workshops we had fun while learning," said first year member Jacey Whitcomb.
On Sunday morning, members were gathered and worked together to complete the community service project at ACES. The Penn State Ag Avengers first introduced the project with a short video.
"The video on Penn State Thon really impacted me," said FFA member Jamie Lynch, "it reminded me of how the littlest things can help others to find happiness."
The first weekend crew wrote cards for the dancers at THON urging them to keep on dancing. The second group wrote cards to the children at the Ronald McDonald House giving them kind words of encouragement.
"It was nice to know that something so simple as making cards could make an impact," said Meyer, "It felt good to give back to my community."
Special thanks to CSX Transportation, Northeast Agricultural Education Foundation, Ag Choice Farm Credit, Mid-Atlantic Farm Credit, Pennsylvania Department of Agriculture and University Leaf Foundation for sponsoring portions of the conference.
Leave a Comment
About the Contributors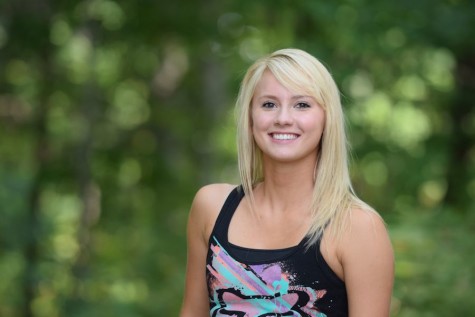 Carly Crofcheck, Social Media Director
My name's Carly Crofcheck. I've been in the Tyrone Eagle Eye for four years and I'm a Senior at TAHS. Last year I was the Editor in Chief, this year...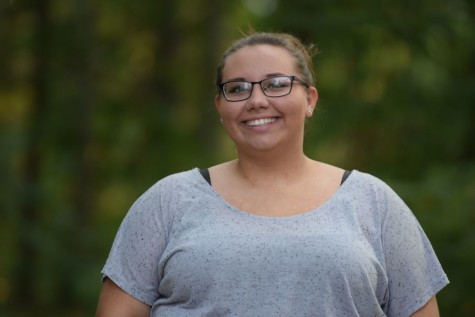 Toni Burns, News Editor
Laid back and easy going describe senior Toni Burns. In her third and final year in Eagle Eye, Toni hopes to make a lasting impact on the group. Toni...