Lady Eagles Open Season 0-2 With Loss to Lady Dragons
After opening the season with two of the best teams in the district, the Lady Eagles look to rebound next week
The Tyrone Lady Eagles were plagued by errors and dominated by the bats of the Central Lady Dragons, losing 16-0 in a mercy rule shortened contest on Wednesday.  
"Playing the two toughest teams in not only our league, but in our district isn't a very easy way to start the season," said head coach Peter Baran.
"
Playing the two toughest teams in not only our league, but in our district isn't a very easy way to start the season
— Head Coach Peter Baran
In the top of the first inning, junior Madi Grazier led the team off with a walk, bringing senior Anna Baran up to bat. Baran hit a line drive up the middle, giving her her second double and hit of the season, Grazier was caught on the way to third for the 1st out of the inning.  Sophomore Emily Hamer bunted Baran over giving the Lady Dragons their 2nd out.  Sophomore Grace Gensimore was next up to bat for the Lady Eagles, she was walked, and then in attempt to steal second, Baran was caught at 3rd, ending the inning.
In the bottom of the first, every girl that approached the plate for Central hit the ball and reached base, giving the Lady Dragons a 10-0 lead at the end of the first.
The Dragons had 15 hits and the Lady Eagles committed 6 errors in the game.
After the first inning, not a single person touched a base for the Lady Eagles, making it difficult for them to comeback.
"Our team has the potential of running with teams like Central," said Grazier, "We just make too many errors to ever give us a chance to come back, which is a major downfall."
"We need to make outs and make the plays we know we can make.  I look for things to get better next week against Huntingdon, Williamsburg, and Clearfield," said Baran.
The Lady Dragons improved to 2-0 while the Lady Eagles dropped to 0-2 on the season.
The Lady Eagles will be back in action Tuesday, April 5th at home vs. the Huntingdon Lady Bearcats.
SCORE BY INNINGS
Tyrone: 0 0 0 X X X X – 0 1 6
Central: (10) 6 X X X X  X -16 15 0
2B-Baran (T); Negley 2, Ritchey (C).
Multiple hits-Smith 2, Ritchey 3, Negley 3, Crider 2 (C).
RBI-Smith, Ritchey 2, Negley 5, Berzansky 2, Metzler, Boyles, Mock, Miller, Fernandez, Crider (C).
WP-Metzler. LP-Baran.
SO-Eaken 1 (T), Metzler 2, Claycomb 3 (C).
BB-Baran 1, Eaken 2 Metzler 2.
Records: Tyrone (0-2); Central (2-0).
Leave a Comment
About the Writer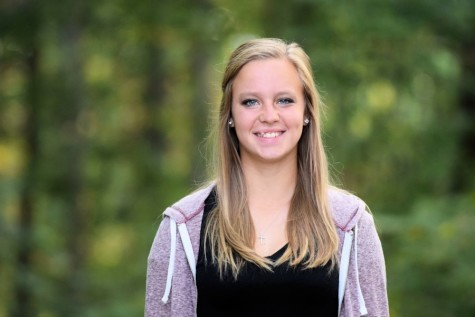 Anna Baran, Sports Editor
Hi! My name is Anna and I am in 12th grade. My favorite things to do are play softball and soccer. Sports are my passion. I enjoy playing all sports, whether...