Lady Eagles Fall to Lady Mounties in Home Opener
The Lady Eagles softball team suffered their 1st loss of the season to the Phillipsburg Lady Mounties 20-1 in conference play.
"It wasn't the start to the season I was hoping for," said head coach Peter Baran, "We hit well, and our pitching wasn't bad, but defensively we gave a very good team too many opportunities."
Philipsburg scored four runs in the top of the first to give them a 4-0 lead but in the bottom of the first Tyrone junior Madi Grazier led off with a one pitch single with an error to give the Lady Eagles their first hit and base runner of the season. With Grazier at second, senior Anna Baran hit a double to right field to score Grazier and put the Lady Eagles on the board.  This also gave Baran her first hit and RBI of the season. 
The Lady Eagles went into second inning down only 4-1.  But the top of the 2nd inning was full of hits, hits, and more hits for the Lady Mounties, along with several mistakes for the Eagles.
"We had a lot of errors," said Grazier, "They capitalized on them, and got the timely hits every time it was necessary."
Baran suffered her first loss of the season and senior MacKenzie Eaken made her first appearance on the mound in relief in the second.
"We will get better as a team, and I'm looking forward to see all of the girls make strides to become better players.  I am really looking forward to seeing what is in store for this group of girls," said Baran.
The Lady Eagles will be back in action tonight at 4:30 against the Central Lady Dragons at Central High School.
SCORE BY INNINGS
Philipsburg-Osceola: 4 (13) 3 X X X X- 20 14 0
Tyrone: 1 0 0 X X X X – 1 2 4
2B-Henry, Hayward, Harris, Burge (PO); Baran (T).
3B-Hayward, Burge (PO).
Multiple hits-Harris 4, Karns 2, Burge 2, Henry 2, Hayward 2 (PO).
RBI-Peck, Thal, Hayward, Henry 2, Lucas, Harris 4, Burge 3, Karns 2, Simpson (PO); Baran (T).
WP-Harris. LP-Baran.
SO-Harris 5, Baran 1.
BB-Baran 3, Eaken 5
Leave a Comment
About the Contributor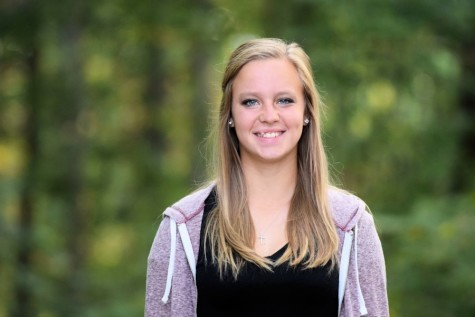 Anna Baran, Sports Editor
Hi! My name is Anna and I am in 12th grade. My favorite things to do are play softball and soccer. Sports are my passion. I enjoy playing all sports, whether...