Lady Eagles Improve to 4-2 with Wins Over Huntingdon and Clearfield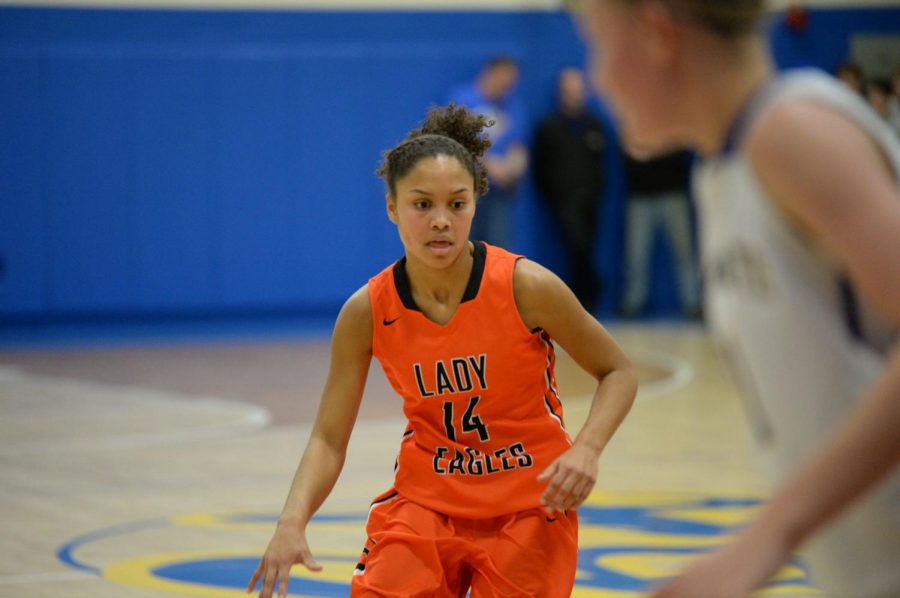 HUNTINGDON
Despite a strong push in the second and third quarter from previously undefeated Huntingdon the Lady Eagles defense held on to secure a 49-43 home court win, ruining Huntington's perfect record.
Freshman duo Stephanie Ramsey and Jaida Parker were the leading scorers for Tyrone as they both tallied 14 points. Senior Sydney Shaw was kept quiet for most of the night, but hit two timely threes to help Tyrone secure the victory.  Shaw finished the night with 10 points.
Tyrone's offense exploded in the first quarter, while their defense played tough. The first quarter ended with Tyrone leading 20-11.
In the second quarter the Lady Eagles defense remained tough but their offense stalled only scoring two points in the frame. The first half came to a close deadlocked at 22 points.
The third quarter followed closely to the trend of the second quarter with both defenses playing well but Huntingdon's shut down Tyrone once again, holding the to 8 points. The third quarter ended with Huntingdon leading the Lady Eagles 36-30.
Tyrone's offense sparked back to life in the fourth quarter led by Sydney Shaw's timely shooting helped Tyrone storm back and outscore the Lady Bearcats 19-7 in the fourth quarter.
With the win the Lady Eagles record improves to 3-2 on the season. They look to win the Kiwanis Tournament this weekend which guarantees a rematch with rival Bellwood.
CLEARFIELD
Behind a outstanding night from three-point range the Lady Eagles demolished  Mountain League opponent the Clearfield Bison 73-17 at home on Friday night.
The Lady Eagles dominated the first quarter getting shots to fall at will while their defense gave Clearfield no room to breathe holding them to only 7 point. After the first quarter Tyrone held a strong 20-7 lead.
The second quarter played close to the same as the first as the Lady Eagles defense stayed tough only allowing 3 points while scoring 24 of their own. At the end of the first half Tyrone led 44-10.
Tyrone only allowed a total of 7 more points over the final 2 quarters while their offense seemed to not miss.
With the win Tyrone moves to 4-2 on the season.
About the Writer
Michael Stoner, Sports Editor
Hi, I'm Michael Stoner. I'm currently a senior at Tyrone Area High School, and this is my third year as a member of the Eagle Eye staff. This year,...