Johnston Brothers Lead Eagles Past P-O 3-0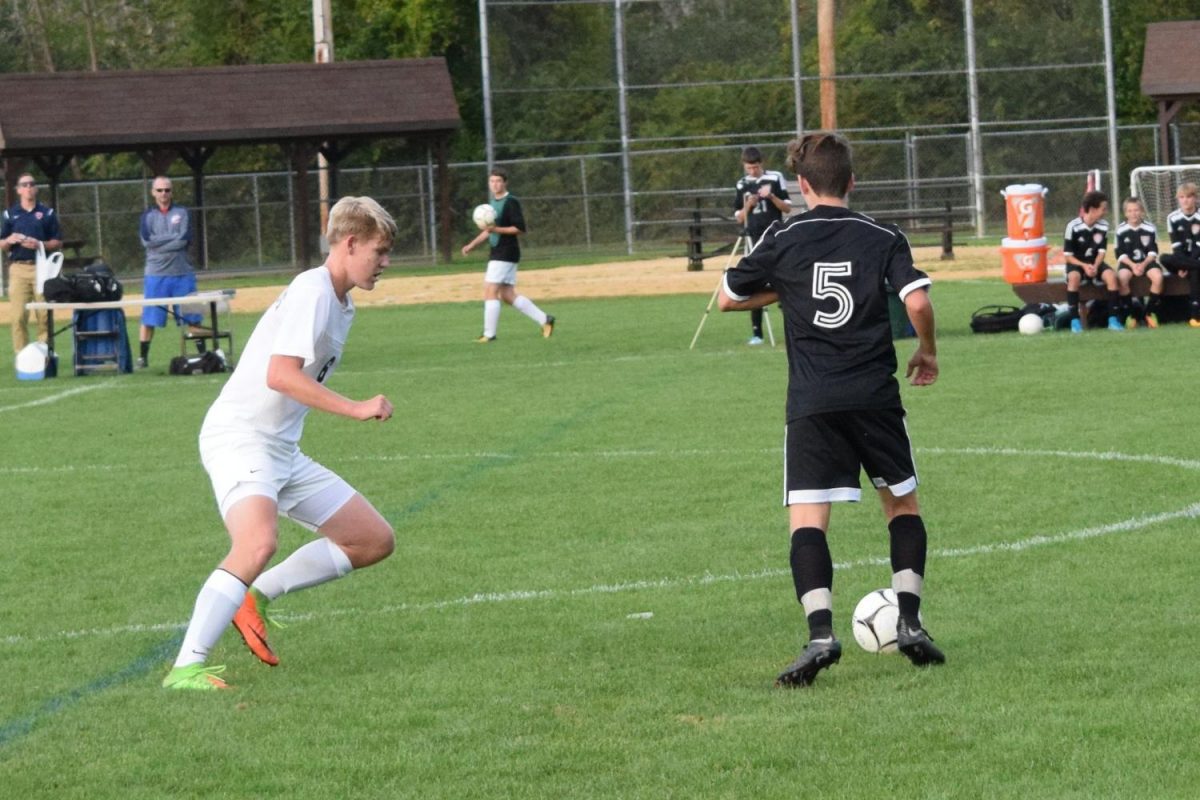 Tyrone's offense attack led by senior Blake Johnston and his brother sophomore Cory Johnston split the scoring, leading Tyrone to a 3-0 victory over Mountain League opponent PO Mounties.
At the early stages of the game neither team could muster any offensive attack, with Tyrone getting most of the scoring opportunities. At the 20 minute mark in the first half Tyrone's Cory Johnston looked to break the scoreless tie, getting the ball off a rebound. He sent a strike toward the PO net only to be caught by the goalie. 
Then at the 30 minute mark a PO penalty granted a free kick for senior Blake Johnston. He converted the kick, sending the ball to the top left corner of the net beating the PO goalie giving Tyrone a 1-0 lead.
In the final minute of the first half Tyrone struck again, as Blake Johnston scored his second goal giving Tyrone the 2-0 lead heading into halftime.
Tyrone came out to start the second half shooting, but no goals were scored until Cory Johnston delivered the final blow giving Tyrone the 3-0 lead.
Tyrone's defense led by goalie Isaac Woomer made plays when necessary to keep the shutout going. But, the story of this game was Tyrone's, offense never letting the pressure off the PO defense, keeping the ball in PO's defensive zone the whole game.
Tyrone never let PO get any momentum as the Eagles move to 5-4-1 on the season and with a 5-2-1 record in the Mountain League.
About the Contributor
Michael Stoner, Sports Editor
Hi, I'm Michael Stoner. I'm currently a senior at Tyrone Area High School, and this is my third year as a member of the Eagle Eye staff. This year,...