JCliff's Top 5 Films to See in September
Each month of the school year Eagle Eye writer Jonathon Clifton will recommend the best Hollywood has to offer
Every month a slew of movies come out, whether they are bad or good you may not know much about them or if they're worth seeing. Instead of wasting time and money on films that may not be very good, every month five movies will selected to help decide what you want to see. *Please note that not all movies listed may play in a location around you on the date provided.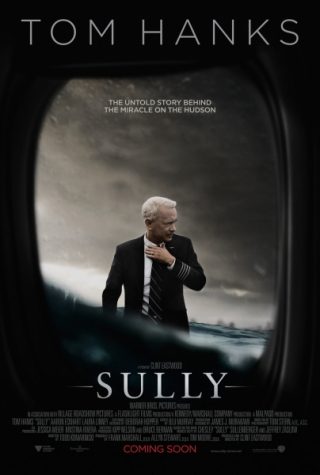 SULLY, Release Date: September 9, Rated PG-13
Clint Eastwood, the master behind films such as Unforgiven, Million Dollar Baby, and American Sniper brings the story of the 2009 emergency crash landing of a plane into the Hudson River to life. In the lead role is Tom Hanks playing Captain Chelsey "Sully" Sullenberger, the pilot of Airways flight 1549 who landed the plane safely, saving all 155 people on board. The pairing of Eastwood and Hanks is new, but already a critical hit with a Rotten Tomatoes score of 83% and a Metacritic score of 75, and an A Cinemascore, this is the one to look out for down the road.
Also starring: Aaron Eckhart, Laura Linney, and Anna Gunn
BRIDGET JONES'S BABY, Release Date: September 16, Rated R
Renee Zellweger ditches her southern accent and returns to play the titular character of Bridget Jones, a middle aged, single, British woman. In this third installment of the Bridget Jones franchise, after an American man catches her eye, and falling back into habits with Mark, her love interest from the previous films, Jones finds out that she is pregnant. One question follows the news…who is the father? A must see for fans of the previous films, this romantic comedy will introduce the new generation to Bridget Jones and her crazy antics.
Also starring: Colin Firth, Patrick Dempsey, and Emma Thompson
BLAIR WITCH, Release Date: September 16, Rated R
In 1999 The Blair Witch Project, came out. Filmed in a found footage format, it focuses on 3 film students who venture into the woods to document satanic happenings, but never return. This direct sequel to that movie, not the terrible sequels, was a shock to many as it was first advertised under the title "The Woods," and made its debut at the San Diego Comic Con. In this new movie it will follow a group of college kids who go out into the haunted woods after one of the student's sister disappears in them. Horror fanatics, this is the only horror movie coming out this month so don't miss it.
SNOWDEN, Release Date September 16, Rated R
From Oliver Stone, the mind who brought us films such as Platoon, JFK, and Natural Born Killers comes "Snowden," the true story of hero/traitor Edward Snowden, played by Joseph Gordon Levitt. In a society where technology is an everyday part of our lives, and the government is trying to be more involved in people's business, this movie is more relevant than ever. It will be depicting different stages of Snowden's life from his beginning in the army, to his job as an NSA operative. An A-list cast and a story that is sure to resonate with audiences, this biopic will certainly be something to see as it rolls out into theaters.
Also Starring: Shailene Woodley, Melissa Leo, Zachary Quinto, Tom Wilkinson, and Nicholas Cage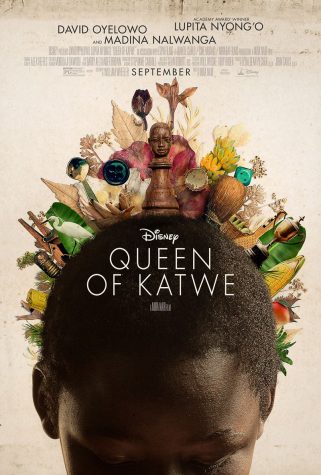 QUEEN OF KATWE, Release Date September 30, Rated PG
The most family friendly film on this list is the next movie from Disney. What's intriguing about this film is instead of Disney going for a commercial success story that would resonate with sports fans and American audiences, it goes for a lesser known story that takes place in Uganda's largest slum, Katwe. Following Phiona Mutesi, (played by newcomer Madina Nalwanga) it tells the story of how she was trained into being one of the best chess champions in the world. Playing her mother is Lupita Nyongo, this will mark her first live action performance since her Oscar win for 12 Years A Slave in 2014. The movie will also star David Oyelowo, he will be portraying Mutesi's chess mentor. It'll be interesting to see how audiences turn out for this film, but is sure to resonate with mothers and families alike.
Honorable Mentions:
STORKS, Release Date September 23, Rated PG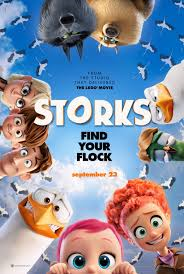 DEEPWATER HORIZON, Release Date September 30, Rated PG-13
Starring: Mark Wahlberg, Dylan O'Brien, Kate Hudson, Kurt Russell, Gina Rodriguez, & John Malkovich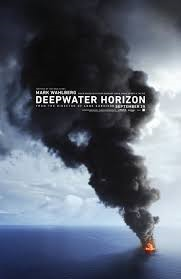 MISS PEREGRINE'S HOME FOR PECULIAR CHILDREN, Release Date September 30, Rated PG-13
Starring: Eva Green, Asa Butterfield, Samuel L. Jackson, Ella Purnell, Judi Dench, and Allison Janney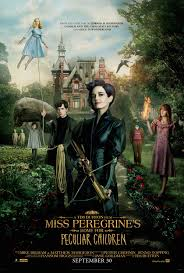 Leave a Comment
About the Contributor
Jonathan Clifton, Staff Writer
Junior Jonathan Clifton is a rookie on the Eagle Eye staff. Outside of school Jon participates in cross country, mock trial, ski club, track, and YAN....