Athlete of the Week: Jake Taylor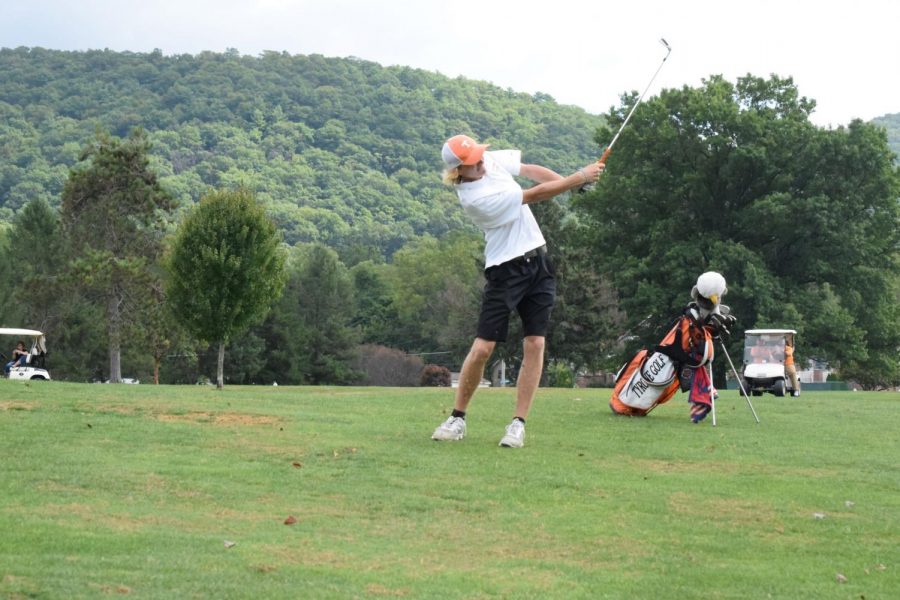 Name: Jake Taylor
Sport: Golf 
Grade: 11
Accomplishments: Jake Taylor has lead the Tyrone golf team to a 25-3 season and got 2nd place in the Mountain League where he lost by a stroke in the 18th hole. He is currently 7th in sectionals and shot a 74 which is a personal record for him this year.
---
Eagle Eye: How did you first get involved in this sport?
Jake Taylor: "My father took me to the golf course when I was 9 and I found love for the game."
EE: What other sports do you play?
JT: "Basketball and Track"
EE: Favorite professional sports team?
JT: "Pittsburgh Steelers"
EE: Favorite professional athlete?
JT: "Tiger Woods"
EE: Who is your hero? Why?
JT: "Wiz Khalifa because I want to be just like him."
EE: Favorite band/musician?
JT: "Wiz Khalifa"
EE:  Favorite movie?
JT: "Pineapple Express"
EE: Favorite food?
JT: "Ham Pot Pie"
EE: What advice would you give younger athletes?
JT: "Master your sport by putting in countless reps. Strive to be the best in everything you do."
EE: What are your future goals?
JT: "Leave Tyrone knowing I was the greatest person to step foot in this school."
About the Contributor
Kevin Lehner, Staff Videographer
Hello my name is Kevin Lehner. I am a senior at Tyrone. I will be writing the Athlete of Week articles and I will be helping out with sports highlight...