Gone Fishin' with Zane & Jaylon
This week Zane and Jaylon road tripped to Licking Creek
Not only was it our one year anniversary, but it was also the opening day for trout!
To celebrate we made the the one hour and 30 minute drive to Licking Creek for a day of trout fishing.  It was definitely worth it. There are a lot of good holes to fish in, plus the stream is easy to walk through. It is not to too deep or too shallow.
There is no designated parking, so you would have to find a pull-off along the road and walk to the stream.
There are many good spots; it all depends on where the state stocks at. They change it up every year. The only negative thing about this stream is the small width. Usually, one or two people take up an entire spot. The good thing is that once you find a good hole, you can catch your limit in a couple of minutes. Spinners are recommended in the fast moving water. In the holes, use live bait such as: worms (wax, red and meal); or minnows. Polarized shades are great to have because they cut the glare on the water.
The day was great and the weather was nice. Zane caught two brook trout and one brown. Jaylon caught five brook trout. All eight of the fish were over twelve inches. The biggest was a sixteen inch brook trout. Every fish that we caught was successfully released.
Stay tuned for next week's review on Spring Creek.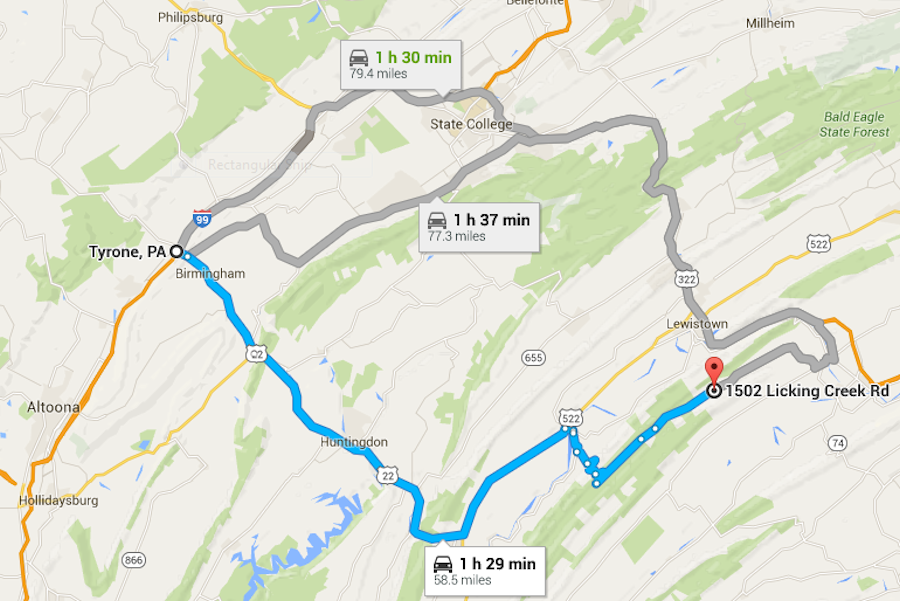 Leave a Comment
About the Contributors
Zane Hertzler, staff writer
Hello, my name is Zane Hertzler.  This year will be my first year as a staff writer for the Eagle Eye. I plain to get the news out as soon as I can. I'm...
Jaylon Beck, News Editor
As a second year Eagle Eye staff member and first year News Editor, junior Jaylon Beck seeks to expand Tyrone's knowledge of their own FFA chapter....