Girls face an L to Windber 6-1; Ladies hope to recover against Huntingdon Bearcats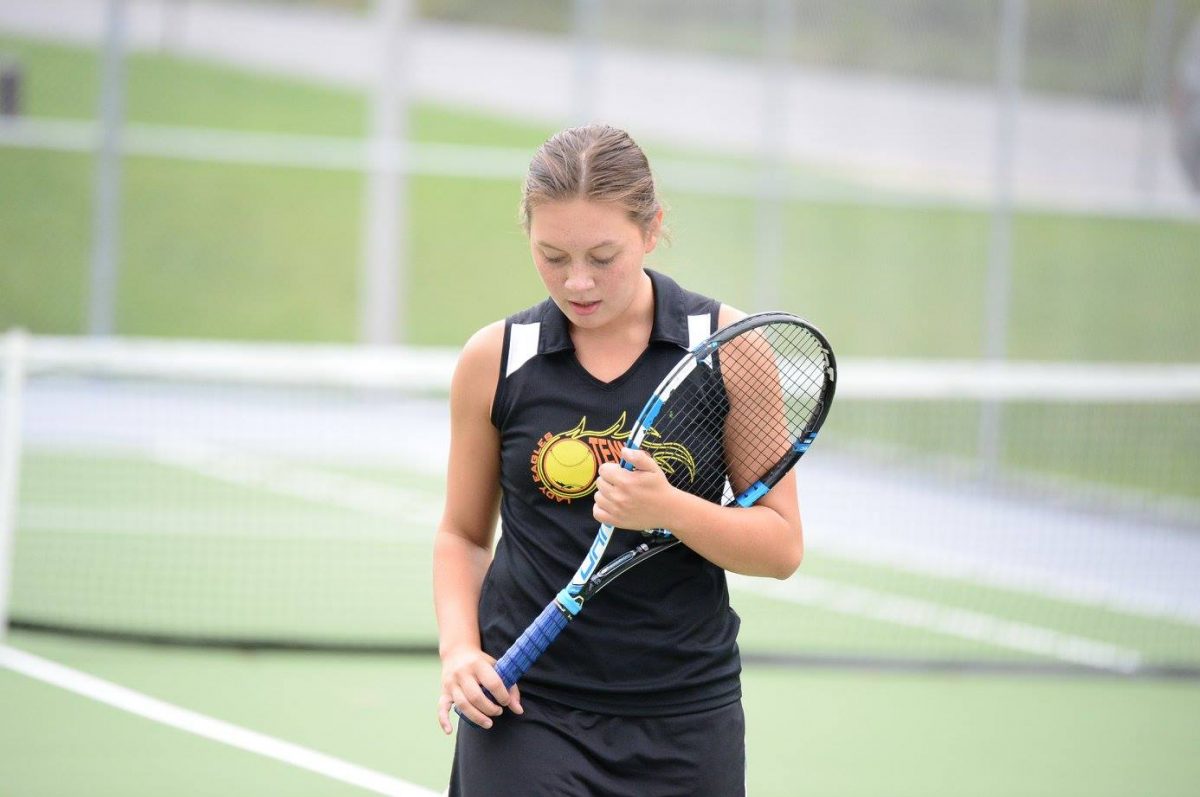 Tyrone played Windber yesterday with a tough 6-1 loss. The girls will travel to Huntingdon on Tuesday, September 26th. If the team manages to win against the Bearcats, the girls will be co-champions of the Mountain League. The Lady Eagles have a winning record of 4-3 currently.
Singles:
#1) Tina Hollen (T) def. Emilee Stinson (W) 8-4.
#2) Jenna Dagostino (W) def. Winnie Grot (T) 8-4.
#3) Riley Hanley (W) def. Ava McCracken (T) 8-5.
#4) Kylee Lybarger (W) def. Grace Gensimore (T) 8-2.
#5) Baylee Wojcik (W) def. Amy Long (T) 8-1.
Doubles:
#1) Jenna Dagostino, and Emilee Stinson (W) def. Alicia Endress, and Lara Pilgram (T) 8-0.
#2) Veta Piscatella, and Kira Labosky (W) def. Emilee Walk, and Lindsey Walk (T) def. 8-1.
About the Contributors
Hannah Gampe, Editor in Chief
Hello! My name is Hannah and I'm (finally) a senior at TAHS. I hope to be writing the swim stories and other student and alumni spotlights. This is my...
Megan Dale, Videographer
Megan Dale is a sophomore at Tyrone Area High School and is in her first year for the Eagle Eye. She enjoys digital art and wants to work illustrating...