Freshman of the Week: Rylan Crowell
Eagle Eye: Tell us a little bit about yourself.
Rylan Crowell: I play varsity volleyball and basketball
EE: What is the biggest transition from middle school to high school in your opinion?
RC: You get more freedom in high school!
EE: What is something you didn't expect about high school?
RC: You get more time to work on your work in class.
EE: Which class is the most difficult and why?
RC: I don't think any are very difficult
EE: What is your favorite thing about being in high school so far?
RC: That you don't have block periods anymore
EE: Do you have any sports or extracurricular activities you are excited to continue into high school?
RC: Yes, volleyball and basketball
EE: What are your future goals?
RC: Get into a good college for nursing
EE: What advice would you give next year's freshman?
RC: Do your work, don't get behind on it.
Leave a Comment
About the Contributor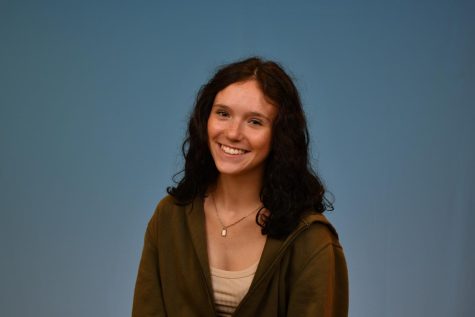 Sage Rumberger, Staff Writer
Sage is a senior at Tyrone Area High School. This is Sage's second year as an Eagle Eye staff member. Sage dances, reads, and hangs out with her friends...