Freshman of the Week: Kenneth Sorokie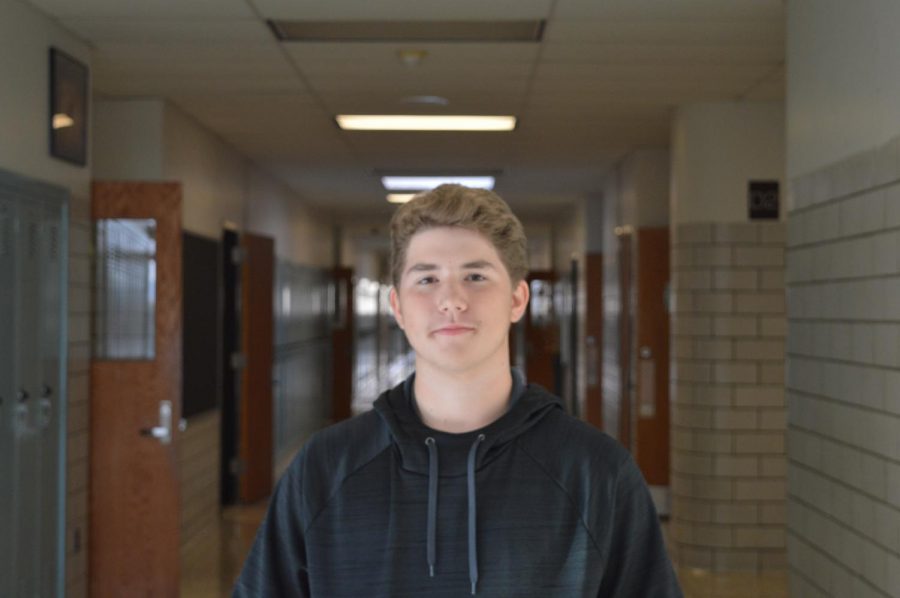 Eagle Eye: What is the biggest transition from middle school to high school in your opinion?
Kenneth Sorokie: "Walking to more parts of the school building."
EE: Do you have any sports or extracurricular activities you are excited to continue into high school?
KS: "Quiz League seems pretty fun."
EE: What is something you will miss about middle school?
KS: "Longer class periods."
EE: What is something you didn't expect about high school?
KS: "How fast the school days seem to go by."
EE: What is your favorite thing about being in high school so far?
KS: "Relaxing during the lunch period."
EE: Which class is the most difficult? Why?
KS: "Algebra 2 because I've never been that good with math."
EE: What is your favorite thing to do?
KS: "Play Tetris."
EE: What/who is your favorite song/artist right now?
KS: "Blood//Water"
EE: Who is your favorite teacher, why?
KS: "Ms. Budny because she doesn't bother me about anything."
EE: What advice would you give to next year's freshman?
KS: "Prepare to put in your hard work because this is when it really starts to matter."
About the Contributor
Mario Grugan, Staff Writer
Ayo, so I am basically a god. Yehaw… So basically the only interesting thing about me is that I am a legend with cards. If you ever wanna see a trick...