Filling the Gap: Tyrone Alumni Address Growing Teacher Shortage
A group of young Tyrone students and recent grads are hoping to plug the gaps of a national teacher shortage.
While COVID-19 has been a huge challenge for public education, a longer-lasting and potentially bigger problem is brewing in the form of a worsening national teacher shortage.
Teachers are vital to shaping children into successful citizens but unfortunately fewer young adults are choosing this vital career path than ever before.
"The investment of a four-year degree is at an all-time high, however, teachers' salaries have not kept pace," said Tyrone High School biology teacher Beth Cannistraci.
"
The investment of a four year degree is at an all time high, however teachers salaries have not kept the same pace,"
— Mrs. Cannistraci
According to the New York Times, a survey by the American Association of Colleges for Teacher Education found that 19 percent of undergraduate-level and 11 percent of graduate-level teaching programs saw a significant drop in enrollment this year.
In the past decade schools all around the country have seen a steady decrease in the number of new teachers applying for jobs.
Education used to be one of the most popular majors in college but most young people today have decided to head in another direction. Part of the reason has to do with declining wages and benefits.
According to USAFacts, a not-for-profit, nonpartisan civic initiative, Pennsylvania's average teacher salary has decreased 4.84% since 2000.
The University of San Diego found that with inflation-adjusted salaries educators should be making 15% more than what they do. They also found that this decrease happened between 2000-2017.
"
I think Tyrone really builds great relationships with students and teachers. So when [students] graduate college this is where they want to return,"
— Mr. Soellner
The 2020-2021 school year posed many problems which included the COVID-19 pandemic, but there are factors other than pay that have contributed to a decline in the profession.
"Every year it seems like teachers are required to do more in the classroom," said Cannistraci, "If that is combined with high stakes testing and a lack of support from administration, parents, or students, then the profession doesn't look as appealing. I also think there are more career choices today to pick from as well. Unfortunately, teaching has gone from a career that was encouraged to one that is often discouraged."
Of course, this wasn't always the case. When the generation of teachers who are now entering their last decade of service entered the profession, competition for jobs was fierce.
"When I was hired at Tyrone, I think there were more than 75 applicants for the position. I had to go through several rounds of interviews and even teach a class to a group of students to earn a job offer.  The schools could afford to be very picky about who they hire, but I don't think that is true anymore," said Tyrone High School teacher Todd Cammarata.
Tyrone grads reversing the trend?
Despite the lower-than-average pay and challenging working conditions, a number of recent Tyrone grads are choosing the teaching profession.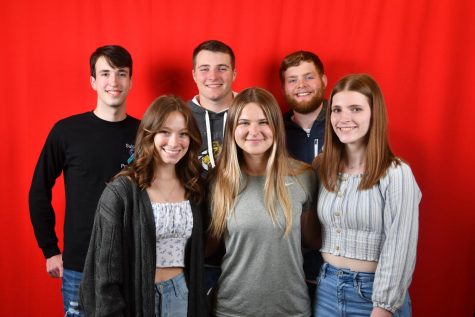 "Education is truly the backbone of our society and without a good foundational education, the future leaders of our world would be unable to pursue their dreams," said Haley Butina, a 2017 TAHS grad and a 2021 Susquehanna Unversity elementary education graduate, who will begin her teaching career in the fall.
In the class of 2021, there are at least seven seniors planning to major in education – that's about 5% of the graduating class.
Senior Kylin Hoover plans to go into secondary education/ biology. Nick Lewis has chosen to go into secondary education for business. Madison Coleman is planning to major in elementary and early childhood education with a minor in special education. Lucia Isenburg and Brandon Lucas are planning to major in special education and early education. Trenton Anderson is planning on majoring in art education. Mattie Cherry is planning on dual majoring in math and education.
"I have definitely heard of more Tyrone students interested in education as a career over the past few years than there were 5-10 years ago. Hopefully, that means that interest is turning a corner, because we need good teachers, especially as a lot of current teachers are reaching retirement age," said Cammarata.
All of the seniors interviewed cited a desire to make a difference, along with a good chance of getting a job out of college, as their main reasons for choosing education majors.
Senior Madison Coleman made the decision to major in elementary education next year because "I want to make a positive impact in [students'] lives."
One of the areas of education with the most demand for new teachers is special education. Tyrone seniors Brandon Lucas and Lucia Isenberg are both planning to pursue a career in this high-demand field of education.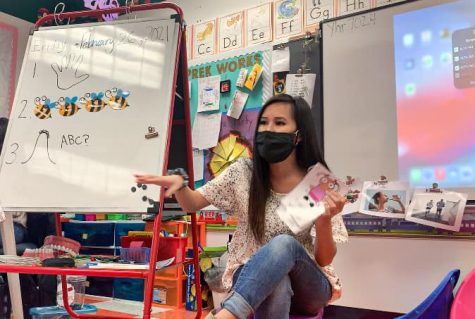 Both Lucas and Isenberg said they chose this path because their moms are also teachers, and they've been inspired by teachers at Tyrone who are making a difference for their students.
"[When invited to his class] I was able to see the way that Mr. Zupon truly makes a difference in his student's lives and decided that I wanted to do the same. Also, my mom has been a huge inspiration of mine. Her compassion and kindness have inspired me to work with children as well," said Isenberg.
Another recent Tyrone alumni who returned to his alma mater to teach is special education teacher Zack Soellner.
"I think Tyrone really builds great relationships with students and teachers. So when [students] graduate college this is where they want to return," said Soellner.
Several other recent Tyrone graduates and current Tyrone seniors are also putting their idealism ahead of their bank accounts and are excited to take on the challenge of becoming teachers.
"Teaching truly is not about the money, but loving what you do and loving helping kids and watching them grow," said Soellner.
Despite the challenges and low pay, older teachers like Mrs. Cannistraci still love their career choice and have no regrets.
"In hindsight, earning a degree in education was the best decision I could have made. I truly feel that teaching is my calling and I cannot imagine doing anything else," said Cannistraci.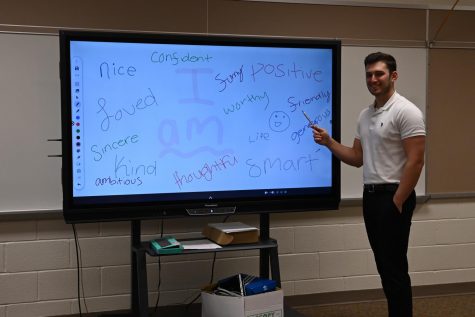 View Comments (1)
About the Contributor
Ashlynn McKinney, Photo Editor
Hello, this is Ashlynn! She is a senior and this is her third and final year in Eagle Eye. She is very involved in her school community; she is an officer...