FFA Senior Spotlight: Reilly Ronan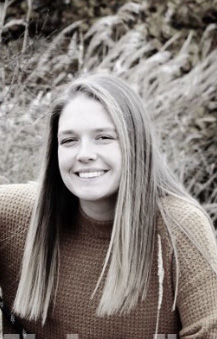 Senior Reilly Ronan has demonstrated great leadership in the Tyrone FFA chapter. Ronan has served as a committee chair for the local banquet and National FFA week.
Ronan's Agriscience project also placed second at states this year.
"Reilly has been the bright smile and strong leader within our chapter. We wish you the best of luck wherever the future takes you. Your impact will be felt within the chapter for many years," said FFA Adviser Tiffany Hoy.
We asked the senior the following questions:
What made you join FFA?
Reilly Ronan: "I had an interest in the animal science class and when I heard Mrs. Hoy was teaching I knew I wanted to be a part of it."
What is your biggest accomplishment within the chapter?
RR: "Earning my Keystone FFA Degree"
How many years have you been involved in the chapter?
RR: "4 years"
What was your favorite memory in all of your years in FFA?
RR: "Every time I drove to an FFA event, I always broke down."
If you could give the new members a piece of advice, what would it be?
RR: "Be involved as much as you can and be social don't be afraid to make new friends."
What are your future plans after high school?
RR: "I will attend Penn State main campus for elementary education and a minor in equine science."