FFA Spotlight: Senior MaKenna LaRosa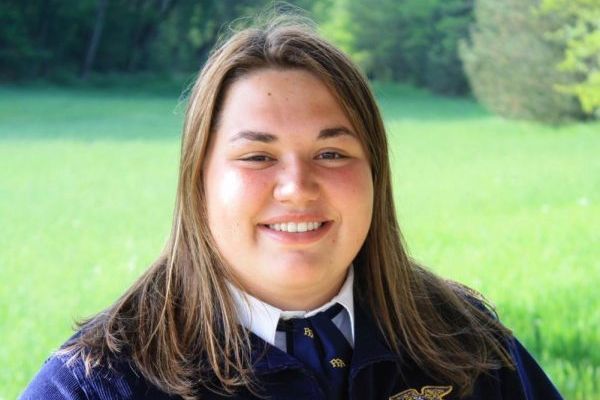 Hang on for a minute...we're trying to find some more stories you might like.
MaKenna LaRosa has been a member of the Tyrone Area FFA chapter for four years. During this time she has served as the chapter Treasurer and currently is the chapter President.
In her freshman year, her AgriScience project won the honor of being our first chapter member to compete at the National FFA level in AgriScience.
Even though LaRosa will graduate in May, her involvement in the chapter will influence the program for years to come.
We asked the following student the following questions:
What made you join FFA?
MaKenna LaRosa: "I joined FFA because I wanted to learn more about Ag, I wanted to find out that it was much more than just farming and hopefully find my career in it."
What are your greatest accomplishments within the chapter?
ML: "I made it to the National FFA Convention with Agriscience. I went on so many trips and met so many new people.
Do you have any plans after you graduate?
ML: "I'm not too sure yet, but I know it will be something agriculture related."
What is your best memory within the chapter?
ML: "Being able to serve as our chapter president and I love that we become a family and are always there for each other."
MaKenna plans to take Ag NOCTI and hold onto her passion of agriculture. She has also set the goal to receive her American FFA degree.