Eagles Swept by the Blue Devils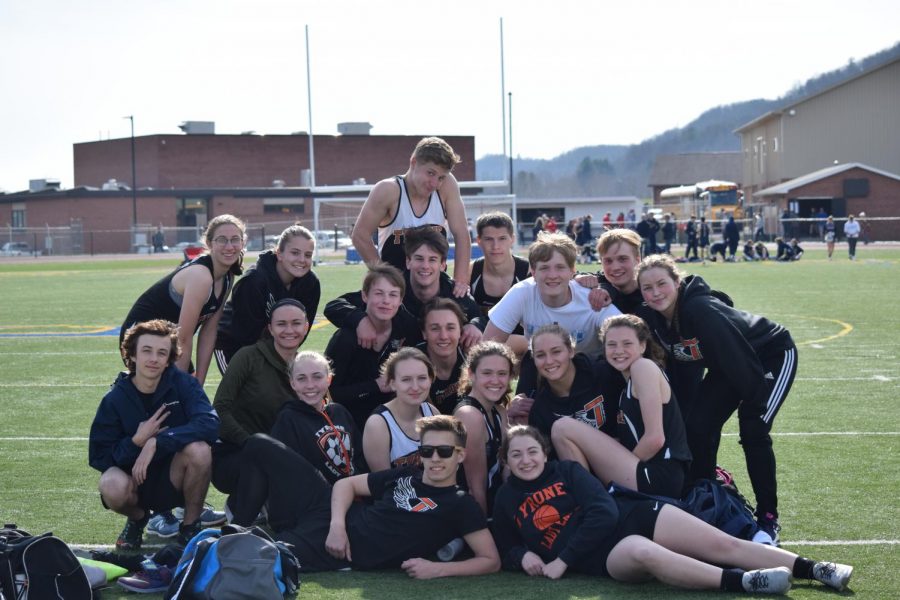 Both the boys and girls track teams struggled against a tough Bellwood team.  The boys lost by a score of 84-66, and the girls were defeated by a score of 80-70.
Some notable winners for the boys were Zach Kohler, Brent McNeel and Mike Nagle.  Zach placed first in the 800m run and helped with a win in the 3200m relay.  Brent McNeel also helped in the 3200m relay win, and he placed second in the 800m with a personal record of 2.12.
Even though the boys showed a strong performance in distance, the usual winners in the sprinting and field events seemed to struggle.  The sprinters couldn't seem to beat Shawn Wolfe, and the jumpers couldn't top Zach Mallon.
For the girls, Chesney Saltsgiver won the long and triple jumps, and Natalie Saltsgiver won the 200m dash and the high jump.  Latchford and Gailey also took the top two spots in the 100m dash, and they also helped to win the 400 relay.  The girls also swept the triple jump, but it wasn't enough to carry them to a victory.
The boys move on with a 5-4 record and the girls with a 4-5 record.
About the Contributor
Nathan Walk, Staff Videographer
What's up?  My name is Nathan Walk, and this is my second year as a part of the Eagle Eye.  I am a videographer this year because I  wanted to try something...