Eagles Baseball Grounded by Bison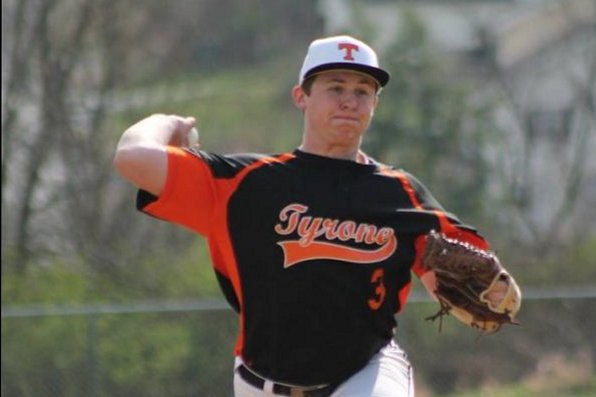 Hang on for a minute...we're trying to find some more stories you might like.
Saturday afternoon the Tyrone Eagles were back in action against Clearfield despite a lackluster effort.
Clearfield dominated in this game as Tyrone only mustered 3 hits on the afternoon.
Clearfield's pitcher consistently shut down Tyrone's hot offense and forced quick innings for the Eagles bats.
Matt Brenneman, Gary Weaver, and Brian Gunter were the only Eagles to record hits and also reach the base path.
Through 4 innings the Eagles only trailed 4-0 behind a stellar pitching performance from Zack Soellner. Recently the Eagles have had gems from their starting pitchers. Alex Weaver, Brian Gunter, and Matt Brenneman. Soellner was the next pitcher to continue the trend and he over performed against a hot Clearfield team.
Clearfield has beaten both Central and Huntington, top teams in the Mountain League.
Despite the fantastic pitching performance the Eagles offense was still taking their Saturday afternoon nap and wouldn't awake.
The Clearfield Bison scored in later innings to wrap the game up at 7-0.
Tyrone drops to 3-8 with a tough matchup against Central on Tuesday in Martinsburg.