Eagle Eye Teacher of the Week: Mrs. Michele Marasco
Mrs. Marasco is known for her caring and light-hearted personality, as well as enthusiasm for her subject.
Marasco has mentored and inspired many students over the years who have pursued math-related degrees and careers over the years. She has also served as the Prom Advisor for 26 years and Student Council Advisor for 4 years, but there are a few things most of her students don't know about her.
Read below to find out more! Congrats Mrs. Marasco for being chosen as our Teacher of the Week!
Eagle Eye: What's your favorite movie?
Machele Marasco: I don't have a favorite movie, but I love crime dramas. Criminal Minds is my favorite.
EE: Why did you become a teacher?
MM: My major in college was Applied Mathematics. I planned to become an actuary. After a summer internship following my junior year, I decided that wasn't the right path for me. I didn't enjoy being in an office working with numbers. I finished my degree but decided to go back to college. I still loved math so getting my teaching certificate allowed me the opportunity to still work with math and share that love with my students.
EE: Why did you choose the subject you teach?
MM: I have loved math since junior high and had some great math teachers through the years. Teaching math goes beyond learning the actual math skills. Students learn lifelong skills, including how to think logically.
EE: What's your favorite thing about teaching at Tyrone?
MM: I love teaching in a small community and getting to know all of the students. I graduated with 700 students in my class, so I never had the opportunity to know everyone at my high school. Due to the small size of Tyrone High School, all students get to know each other, as well as the teachers getting to know all of the students. I've had the opportunity to get more involved with students by serving as Prom Advisor for 26 years and Student Council Advisor for 4 years. I also love working with the amazing teachers and faculty, with whom I've gained some lifelong friends.
EE: What are some of your favorite hobbies and interests?
MM: My favorite hobbies are photography, reading, traveling, and spending time with my family & friends. I also love going to Escape Rooms whenever I get the chance.
EE: What is some good advice you've been given as a teacher?
MM: Be flexible. Stay organized. Always keep encouraging students. Develop a good rapport with students.
EE: What's the hardest part of teaching and why?
MM: The hardest part about teaching is being flexible enough to meet student's needs while still reaching the curriculum requirements, but also keeping the course challenging and interesting.
EE: What are some jobs held before you got into teaching?
MM: I worked as an intern in the actuarial field at a company in Pittsburgh and as a cashier at a department store.
EE: What is something that students might be surprised to find out about you?
MM: My birthday is on Pi Day!
EE: What is your spirit animal? Why?
MM: My spirit animal is a koala. They are nurturing, caring, patient, and level-headed.
Leave a Comment
About the Contributor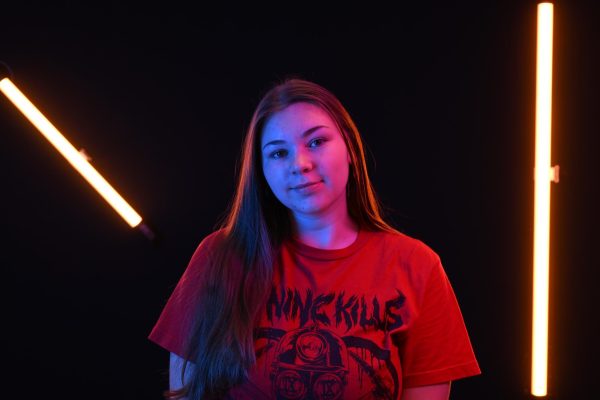 Fabria Brower, Staff Writer
Fabria typically publishes the Teacher Of The Week articles here at Tyrone, but outside of her life in the Eagle Eye room, she enjoys spending time out...