Eagle Eye Teacher of the Week: Mr. Robert Drager
Mr. Drager is a huge part of Tyrone's spirit! He encourages students to exercise while also making it fun. Tyrone is very grateful to have Mr. Drager and we wouldn't know what to do without him. Read below to learn more about Mr. Drager:
Eagle Eye: What's your favorite movie?
Robert Drager: The Lord of the Rings: The Fellowship of the Ring
EE: Why did you become a teacher?
RD: I loved working with kids when I was younger and loved sports. I played any sport I could growing up. Putting the two things I enjoyed together to be a PE teacher made it the right choice for me.
EE: Why did you choose the subject you teach?
RD: My high school PE teacher was a positive influence on me. He's a great guy and I try to emulate his example.
EE: What's your favorite thing about teaching at Tyrone?
RD: I am very grateful for this community. When my younger brother was struggling through his fight with cancer, this community helped financially even though he lived a thousand miles away. That's community coming together in a crisis and Tyrone does it all the time!
EE: What are some of your favorite hobbies and interests?
RD: I am an epic fantasy nerd. I read novels from the Dragonlance series, The Lord of the Rings, etc. I enjoy playing RPGs and FIFA on the computer. I also try to watch all games played by Manchester United and the Pittsburgh Penguins.
EE: What is some good advice you've been given as a teacher?
RD: Simply put…be the best example of a quality human being every day, and the rest will follow suit.
EE: What's the hardest part of teaching and why?
RD: Students come to school with many needs and only some of them involve learning school subjects. Trying to meet the needs of students is difficult, but it is one of the most important tasks we have.
EE: What are some jobs held before you got into teaching?
RD: There are a lot of these, but you take what you can when it's available, right? I have been a garbage collector, worked construction building houses, a custodian (I cleaned 21 floors of bathrooms in a downtown Minneapolis skyscraper!), washed cars at the Minneapolis airport, worked maintenance at a horse ranch in the mountains of Colorado, worked on a few research projects for PSU, and coached loads of sports in my younger days…just to name a few. Teaching is by far the best of them all!
EE: What is something that students might be surprised to find out about you?
RD: I am outgoing at school, but I am a diehard introvert when I go home. I love being with my family or alone and am not a fan of crowds.
EE: What is your spirit animal? Why?
RD: I think an owl because they are solitary and silent and don't try to cause many issues. However, if you get them riled up, they can cause a ruckus…just ask Mr. McKee!
Leave a Comment
About the Contributor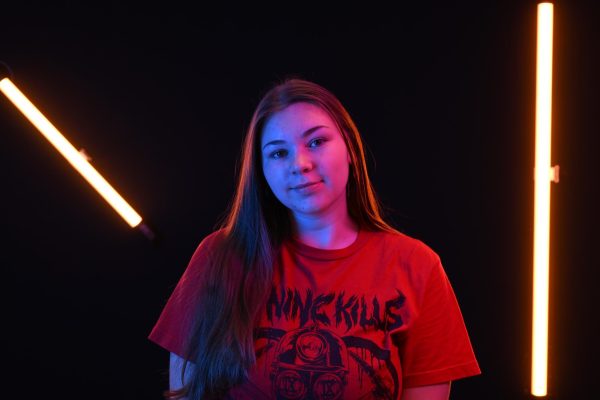 Fabria Brower, Staff Writer
Fabria typically publishes the Teacher Of The Week articles here at Tyrone, but outside of her life in the Eagle Eye room, she enjoys spending time out...