Eagle Eye Teacher of the Week: Mr. Bryan Gruber
Eagle Eye: Why did you become a teacher?
Bryan Gruber: I was good at tutoring students in college.
EE: Why did you choose the subject you teach?
BG: "I took a physics class with Dr. Vincent and his enthusiasm towards physics inspired me to change from being an accounting major to a science major."
EE: What's your favorite thing about teaching at Tyrone?
BG: "When someone mentions a teacher from a small school, everyone associates it with the subject they teach. It makes me feel like I am part of the community."
EE: What are some of your favorite hobbies and interests?
BG: "I spend most of my time on the water or hiking in the woods."
EE: What is some good advice you've been given as a teacher?
BG: "Don't have more than one certification because you will end up teaching everything."
EE: What's the hardest part of teaching and why?
BG: "All the tasks that were asked to do are not directly related to educating students."
EE: What are some jobs you held before you got into teaching?
BG: "I've worked many jobs in my life but one of my favorite was milking cows."
EE: What is something that students might be surprised to find out about you?
BG: "I don't think there is much that would surprise many students. Maybe that I used to ride my bike to work a little over half of the days and that my favorite time to ride was in the rain or snow. When we have two-hour delays I go out at 5 am and ride my bike in the snow for fun."
EE: What's your favorite movie?
BG: "Any movie that builds a story around a small number of good characters such as Star Wars or Lord of the Rings."
EE: What is your spirit animal? Why?
BG: I would say my spirit animal is an Otter because I love to be on or in the water. Otters are a bit nomadic and I have a tendency to wonder about water during the day and night.
Leave a Comment
About the Contributors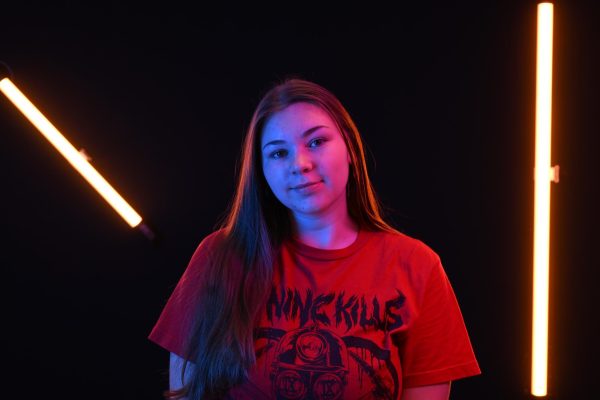 Fabria Brower, Staff Writer
Fabria typically publishes the Teacher Of The Week articles here at Tyrone, but outside of her life in the Eagle Eye room, she enjoys spending time out...