Eagle Eye Pet Photo Contest Winners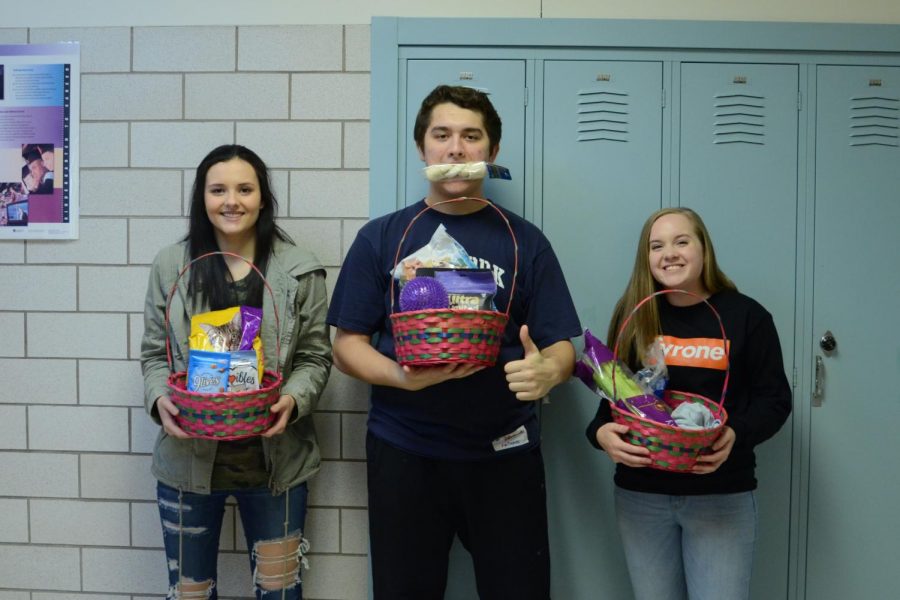 Several weeks ago voting ended for the first ever Eagle Eye Pet Photo Contest.
The popularity of the contest was overwhelming with over 121,000 votes cast in the 'Smitten for Kittens' category, over 44,000 votes in the 'puppy love' category, and nearly 4,000 for the cutest critters. Voting ended midnight on March 23rd with three winners.
At 66,246 votes page Hunter's cat, Bob, won the vote with 56% of all votes going to him.
"It was crazy to see how much people participated in the voting," said Bob's owner, junior Paige Hunter.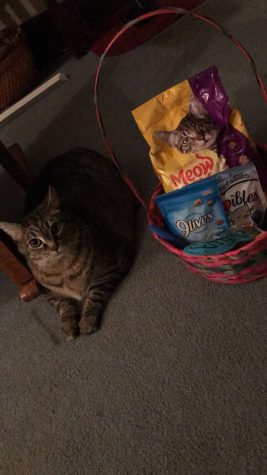 At 18,353 votes page Asher Christine's dog, Big Ted won the vote with 41% of all votes in this category going to him.
"Teddy loves the ball he got in the basket. We play basketball with him and taught him how to play defense," said Big Ted's owner, senior Asher Christine.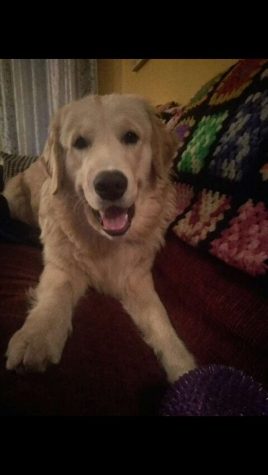 At 2,007 votes page Logan Johnston's goat, Fern won the vote with 51% of all votes in this category going to her.
"I think that it was great to get snacks. My animals actually like they loved the carrots," said Fern's owner, sophomore Logan Johnston.
About the Contributor
Meghan McMullen, News Editor
Oh, hi there! My name is Meghan McMullen, I'm a senior here at Tyrone and this is my second year in Eagle Eye News. At school, I'm involved with a lot...