Do You Have the Ugliest Sweater?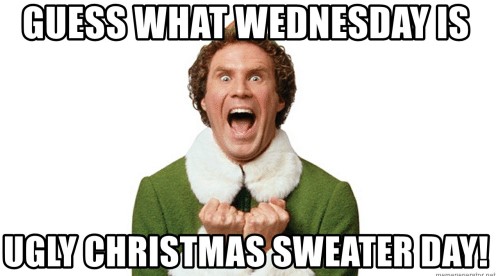 TAHS Renaissance will hold an ugly sweater contest on Wednesday, December 18 for the grand prize of a $20 Sheetz gift card and a second-place prize of a $5 Sheetz gift card.
Any student or staff member who wears an ugly sweater on Wednesday should report to the Eagle Eye room during advisory (staff members can email Mr. Cammarata and we will send a photographer to you). We will take pictures of every sweater and post a poll on the Eagle Eye on Thursday for students to vote on the winner.
The winners will be announced at the Christmas Assembly on Friday.
Don't be afraid to get ugly!