David vs. Goliath: Tyrone Opens PIAA Playoffs vs. Number One Ranked Aliquippa Quips
The Eagles will play one of the best teams in the state in the opening round of the PIAA AA playoffs on Saturday.
The Tyrone Golden Eagle's basketball team opens the PIAA AA state playoff tournament on Saturday against a very skilled and athletic Aliquippa team. Tyrone is definitely the underdog in this one, as Aliquippa is 25-0, ranked number one in the state by PennLive, and have won 55 of 56 games over the past two seasons.
Aliquippa's only setback in the past two seasons was a 62-51 loss to Philadelphia's Conwell-Egan Catholic in last year's PIAA Class AA Championship Game.
The Quips are led by two powerful forwards,  6'3" 225 pound Kaezon Pugh, a Pitt football recruit and 6'6 senior Chuck Humphries, a West Liberty University basketball recruit. Humphries scored 22 points and had 18 rebounds in the Quips last game, a WPIAL Championship win over Lincoln Park, the team currently ranked second in the state to Aliquippa.
This contest will be against the highest quality opponent Tyrone has played in years, maybe the past decade. Not only are the Quips good (as the rankings above indicate), but the game will also be played at Peter's Township High School, right in Aliquippa's backyard. This means that the Golden Eagles will be very far from home, which could play a role in how they play.
"
If we start hitting shots, and they don't hit any, I mean, hey, anything can happen. We could pull out a win
— Tyrone Head Coach George Gripp
But that doesn't mean the Golden Eagles plan to roll over and quit. They are treating the game as a great opportunity.
"If we start hitting shots, and they don't hit any, I mean, hey, anything can happen. We could pull out a win," said Tyrone Head Coach George Gripp at practice this week.
Athleticism will play a big role in this game, given Aliquippa gets most of its points driving to the bucket. Although they do have some shooting touch in their 5'8″ point guard, Tyrone will need to play a hard-nosed zone defense and limit the Quips drives to the cup.
Fortunately Tyrone has some pretty athletic players of their own. Nearly their whole starting lineup is over six feet, and almost all of them can hold their own in a foot race. 6'3″ Senior Anthony Politza and 6'4″ Junior Alex Weaver will need to be a very big force on the boards, as both of the Quips big men are of the same size or bigger than Tyrone's. Off the bench, junior Michael Lewis will also need to be big on the boards.
The past few weeks have been tough for Tyrone's offense. They just have not been able to put together a complete game of good basketball. For example, in the quarterfinal game against Bellwood and the Penn's Valley district consolation game, Tyrone played an outstanding first half, but fell apart in the second half. This has been a problem nearly the entire season, but it has really affected them in the playoffs.
If Tyrone can jump start their offense, and put together four consistent quarters of basketball, they could shock the AA basketball world and wind up with a "W" in the state playoffs. It would be their first in a half decade.
Tip-off is Saturday, February 5 at 5:30 pm.  Click here for directions.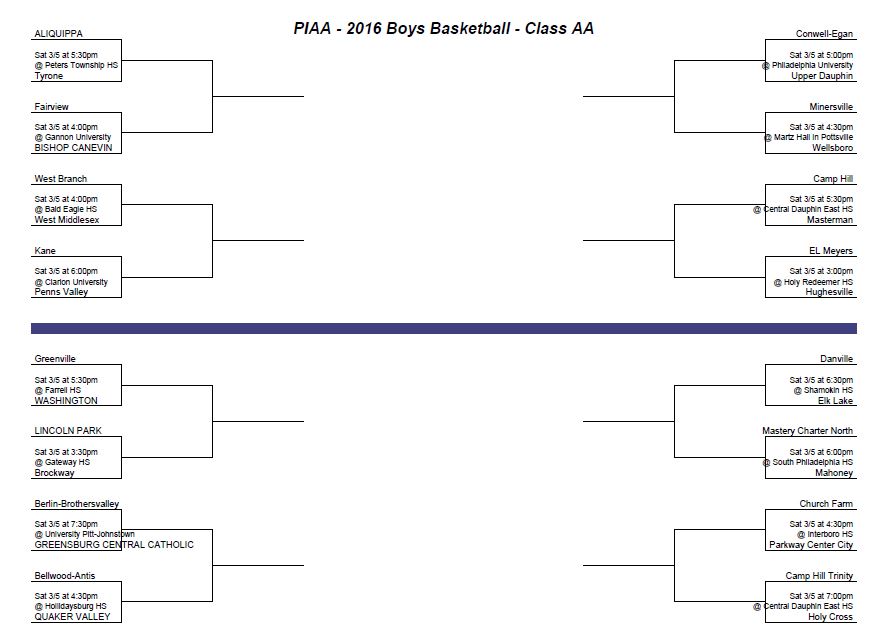 Leave a Comment
About the Contributors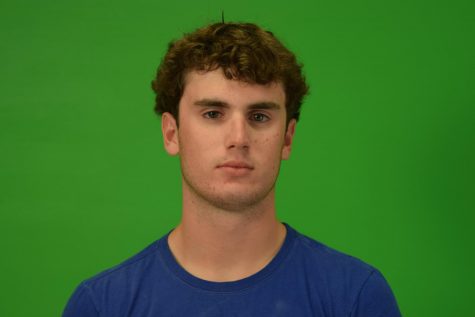 Noel Politza, Sports Editor
My name is Noel Politza. Most people call me Dicky. I am a senior at Tyrone High. My favorite color is green and my favorite subjects are science and math....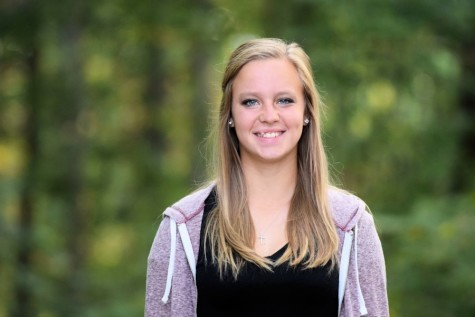 Anna Baran, Sports Editor
Hi! My name is Anna and I am in 12th grade. My favorite things to do are play softball and soccer. Sports are my passion. I enjoy playing all sports, whether...