Congratulations to the 2023 PA Journalism Teacher of the Year Mr. Cammarata
It is our honor as the Eagle Eye staff to announce the 2023 Pennsylvania School Press Association Journalism Teacher of the Year as none other than Eagle Eye's own, Todd Cammarata.
According to the PSPA website, the Awards Committee unanimously voted for Mr. Cammarata after a thorough review of this year's nominees.
In their award statement PSPA said "In addition to teaching civics and history classes, Mr. Cammarata manages the newspaper and yearbook programs. During his tenure with the district, Todd has instilled a passion and love for journalism in his students and inspired them to perform above and beyond all expectations. District administrators, parents, and students all agree that he is a journalism teacher that is devoted and resolute to ensuring that his journalists are part of an environment that allows them to grow freely and be themselves without judgment."
His down-to-earth personality and easygoing nature allowed students to adopt the nickname TCamm instead of Mr. Cammarata. TCamm is known for his dedication to his students and the Eagle Eye. Which is why the staff takes pride that he is being honored and recognized for his great skills and efforts.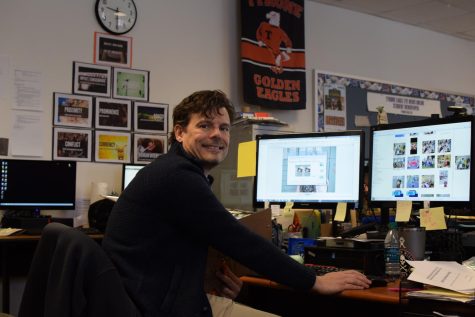 TCamm is the kind of teacher who recognizes his students as individuals with unique abilities and potential. TCamm takes the time to get to know each of his students, their strengths and weaknesses, and help them realize their full potential.
Mr. Cammarata has been dedicated to the Eagle Eye and everything that comes with it.
He helps the students learn to take pictures and live stream sporting events. Along with taking some pictures himself. He is great with helping students with story development and giving advice on how to advance a story. He is in tune with how to run podcasts and has even taught students how to create a video podcast. Mr. Cammarata is a wonderful teacher and has made sure that every Eagle Eye staff member understands how to do their best with whatever aspect of journalism they are attributing to.
Not only has TCamm created and developed a great online newspaper but also a great environment for students to grow freely and be themselves without judgment. TCamm created a loving and caring environment for his students and because of that, his students have gained more confidence and respect for themselves and others. We look forward to entering his classroom every day because of his connection with students through humor, sports, music, and everyday teen affairs.
"TCamm is an incredible teacher who has left a lasting impression on the lives of his students. His passion for teaching, kindness, and dedication to the Eagle Eye and his students will always be remembered and appreciated," said Editor-in-Chief MacKenzie Hyde
TCamm, Thank you for putting a smile on our faces every day and making us feel accepted and safe. Congratulations! We couldn't imagine this award going to anyone other than you.
View Comments (3)
About the Contributor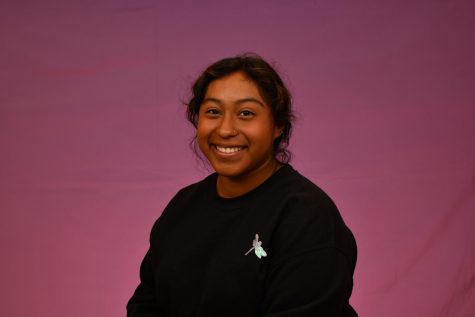 Ashlynn McKinney, Photo Editor
Hello, this is Ashlynn! She is a senior and this is her third and final year in Eagle Eye. She is very involved in her school community; she is an officer...