Boys Soccer Suffers a loss to The Dragons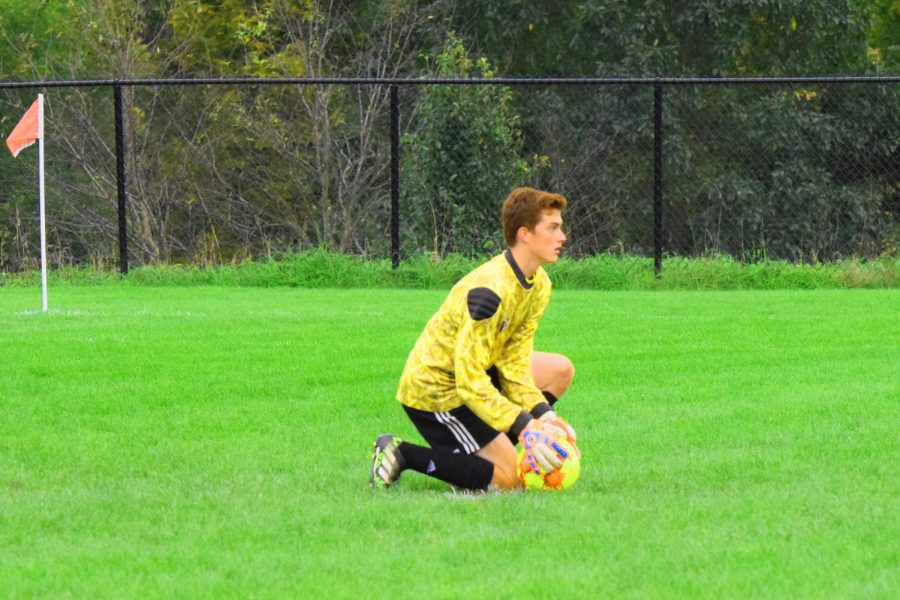 Historically Tyrone has dominated the Dragons in boys soccer.  But this year the Dragons got their revenge with a 6-2 win over the Golden Eagles.
Tyrone lost their starting keeper to injury, and senior Caden Brooks has had to step in and make key saves.
The Golden Eagles started off on their heels and Central put in a goal early into the half. Tyrone still had many opportunities to counter with plenty of chances at goal.
"
We need to keep our heads up"
— Assistant Coach Alex Bartlett
Tyrone got their heads down and the Central Dragons put in another goal. The Dragons had some momentum now and Tyrone was losing some hope.
Junior Corey Johnston finally got a chance at goal with a penalty kick in the box. Johnston placed the ball in the back of the net.
Shortly after Central countered over the PK with another goal causing Tyrone to be down 3-1
During halftime, Tyrone had a very long talk on finishing our opportunities on goal. "We need to keep our heads up and connect passes," assistant coach Alex Bartlett said during halftime.
As soon as the half started the Dragons put in another goal and Tyrone was caught on their heels once again.
This was a serious wake-up call for Tyrone. Tyrone took Coach Bartlett's advice and finally got their heads in the game and put two more points up on the scoreboard.
The score was 4-3 now and Tyrone did not want to lose to the Central Dragons this year.
However, the hill was too high for Tyrone to climb and the final whistle blew.
The Tyrone coaches had a long talk with the team at the end of the game after the loss.
"We have to start coming to practice with a better attitude and we need to beat Huntingdon," head coach Nick Miller said.
About the Writer
Kelton Raabe, Staff Writer
Hello, my name is Kelton Raabe. I am Junior at Tyrone. This is my second year in Eagle Eye. I am a part of the prestigious boy's varsity soccer team and...