BG Ends Eagles District Title Hopes
The final score may not reflect it, but Tyrone gave the top-ranked Bishop Guilfoyle Marauders a run in the D6 3A semifinals last night in Altoona.
The Golden Eagles played tough but couldn't keep up in the second half when BG standout Jude Haigh, and his brother Patrick Haigh, combined for 9 of BG's 12 three-point field goals.
By contrast, Tyrone only connected on one three-point in the game, by sophomore Sam Crilly in the second half.
"
We knew we were going to have a battle, this wasn't going to be an easy game. All respect goes to Jude Haigh. A great player performed on a great night
— Dravyn Crowell
"The Haigh boys are obviously great players, and they can shoot the ball," Tyrone head coach George Gripp told the Altoona Mirror after the game. "I was hoping not to let one get on a roll, and obviously we let Jude get on a roll. He didn't miss too many shots in the second half. The kid just stepped up and made great shots. Tip our hat to him. They weren't easy shots he was making."
Bishop Guilfoyle opened the game with an early 15-8 lead, but Tyrone battled back on a layup from senior Zac LeGars and a bucket from junior Dravyn Crowell to close the gap to 15-12 at the end of the first quarter.
Tyrone was able to reduce the BG lead to just one point, 21-20, in the second quarter after an Andrew Escala layup.  But on the next possession, BG's Patrick Haigh was fouled on made 3-pointer. Haigh knocked down the free throw for a rare 4-point play, which opened BG's lead back to 5 at the end of the half.
Going into the locker room, the Eagles were still very much in the game and still looking for the upset. Unfortunately for the Eagles, after the break, the BG lead extended quickly when BG started getting hot from the outside.  The run was started by Patrick Haigh and Nick Foor, who each hit a pair of threes in the opening minutes.
That lead quickly extended further, from 5 to 11 to 16 when sophomore standout Jude Haigh took over, hitting a couple of threes. He hit two more from beyond the arc in the fourth quarter to end his night with a game-high 31 points. His brother Patrick added 18.
"We knew we were going to have a battle, this wasn't going to be an easy game. All respect goes to Jude Haigh. A great player performed on a great night," said Tyrone junior Dravyn Crowell.
Senior Zach LeGars lead the Eagles with 11, with Ross Gampe and Crowell both adding 10. Sophomores Sam Crilly had 9 points and Andrew Escala had 8 points.
BG will face Penn Cambria in the D6 championship on Friday night at Mount Aloysius. The tip-off is at 7:30.
The Tyrone boys will play in the D6 3A consolation game on Saturday, March 4th at 6:00 at Westmont Hilltop. Tickets are available at https://piaad6.org/.
A Tyrone win against Westmont will qualify the Eagles for the PIAA state tournament.
BOX SCORE
TYRONE (49): Crilly 2 4-4 9, Escala 3 2-3 8, Crowell 5 0-0 10, LeGars 5 1-2 11, Gampe 3 4-5 10, Lehner 0 1-2 1, Woomer 0 0-0 0, Emigh 0 0-0 0. Totals–18 12-16 49.
BISHOP GUILFOYLE (72): P. Haigh 7 1-1 18, J. Haigh 8 9-10 31, Tr. Rehm 2 0-0 4, Foor 2 0-0 6, Woolridge 0 0-0 0, Kiesewetter 2 2-2 6, Consiglio 1 0-0 2, Kissel 1 0-0 3, Ruggery 0 0-0 0, Reilly 0 0-0 0, Ty. Rehm 1 0-0 2. Totals–24 12-13 72.
SCORE BY QUARTERS
Tyrone 12 15 11 11–49
Bishop Guilfoyle 15 17 23 17–72
3-point field goals: Tyrone 1 (Crilly); Bishop Guilfoyle 12 (P. Haigh 3, J. Haigh 6, Foor 2, Kissel).
Records: Tyrone (14-10); Bishop Guilfoyle (23-3).
Leave a Comment
About the Contributors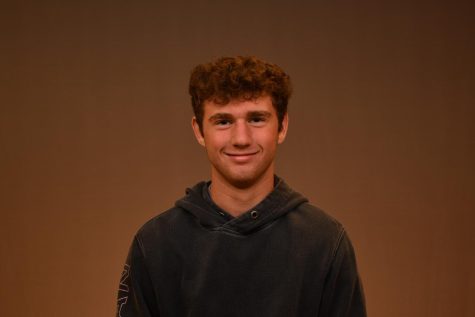 Dravyn Crowell, Staff Writer
Dravyn Crowell is currently a junior at Tyrone Area High School. This is his first year in Eagle Eye. In his free time, he likes to play Xbox and ride...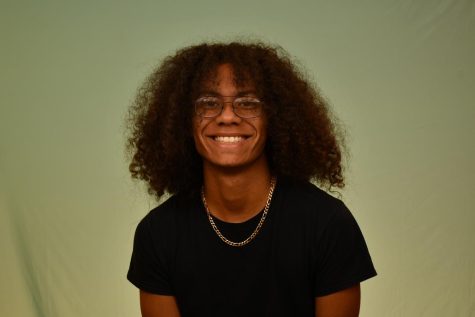 Chris Escala, Features Editor
Chris is a senior at beautiful Tyrone High. It's his first year as a member of the Eagle Eye staff but he plans on making a big impact. In his free time,...