Opinion – Beatdown or Touchdown: The Cleveland Browns Will Impress this Season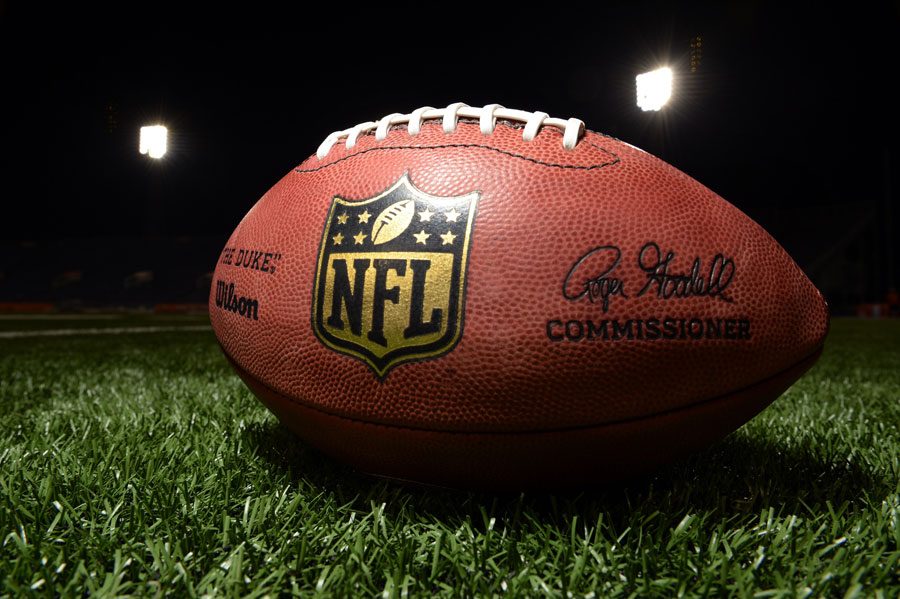 The past few years for Cleveland Browns fans have been a drag. 4-12, 5-11, 4-12, 7-9, 3-13, 1-15, 0-16. I have to ask one simple question: Are the Cleveland Browns ever going to make a turnaround?
The Cleveland Indians made two unbelievable runs and won 22 games in a row to make an unforgettable playoff berth. The Cleveland Cavaliers made it to the finals three years in a row and won it all in 2016 carried by The King himself Lebron.
What have the horrid Cleveland Browns done? A good lot of nothing!
The Browns are a disgrace to the amazing city of Cleveland; however, the upcoming NFL draft and the pickups of Jarvis Landry and Tyrod Taylor it will drastically change the franchise forever.
The Cleveland Browns have the first and fourth pick in this year's draft and they can pick up some key players that could finally change their disappointing franchise to a successful one.  
According to ESPN, the Browns have danced around the quarterback issue like pretty little ballerinas for decades. They have had eight top-10 picks since 2008 and never took one. If the Browns actually think this over, they will pick up Sam Darnold, an excellent pocket passer from USC, for their first pick.
Sam Darnold's freshman and sophomore season stats combine with 7,229 passing yards, 52 touchdowns and 549 completions in the talented Pac 12. After he was dropping dimes at his pro day in the rain he definitely sealed his spot with the Browns for sure.
Now, is it the right pick up? I believe it is for many reasons. This team needs as much healthy, young talent as they can get. They will get a great quarterback that will help them in the passing game and hopefully win them some games this year.
Also, the Browns get the fourth pick which could leave them the best player in the draft.
Saquon Barkley, a dynamic running back for Penn State, is likely to get picked by the Browns. If he does, this team could be dangerous in the future to come. Barkley rushed 3,843 yards, scored 43 touchdowns, and averages 5.7 yards per carry. He showed off his skills at the NFL combine by benching more than offensive lineman Joe Thomas, running faster than Desean Jackson in the 40, and jumping higher than Julio Jones of the Atlanta Falcons. Barkley will also gel well with Carlos Hyde and Duke Johnson.
Now, if the Browns get both of these talented players, they are for sure going to win games and make a run to the Superbowl for years to come.
Yes, I just said that.
"
Now, if you don't think the Browns are stacked after this, then I don't know what else you want. Their offense is going to be a threat in the NFL for years with the influx of young talent. All I have to say is watch out."
— Kevin Lehner
I know it's hard to imagine seeing the Browns and Super Bowl in the same sentence but, they are going to be great for many years to come from these pickups.
The Browns picked up Tyrod Taylor, Jarvis Landry, Damarious Randall, and a couple draft picks. The Browns traded a 2018 fourth rounder and a 2019 seventh rounder for Landry. They traded the top pick in the third round to the Bills for Taylor and got Damarious Randall from the Packers to help them in their defensive coverage.
Jarvis Landry, a three-time Pro Bowler, led the NFL with 112 catches last year and became the only player to catch 400 catches in his first four seasons. Josh Gordon and Landry will be a dangerous threat in the passing game. Gordon led the NFL with 1,646 yards in 2013.
New quarterback, Tyrod Taylor, led the Bills to the playoffs ending there 17 year drought last year. He combined with a 22-20 record with 51 touchdowns his last three years.
Damarious Randall was added, too, from Green Bay where he should help the Browns defense in their pass coverage.
Like Vince Lombardi once said, "Winning is a habit. Unfortunately, so is losing."
This isn't going to be the case for the Browns anymore because they're going to be sending many shiny Lombardi trophies to the prominent city of Cleveland.
About the Contributor
Kevin Lehner, Staff Videographer
Hello my name is Kevin Lehner. I am a senior at Tyrone. I will be writing the Athlete of Week articles and I will be helping out with sports highlight...