'Be Golden' Staff Member of the Week: Mr. Tommy Hunter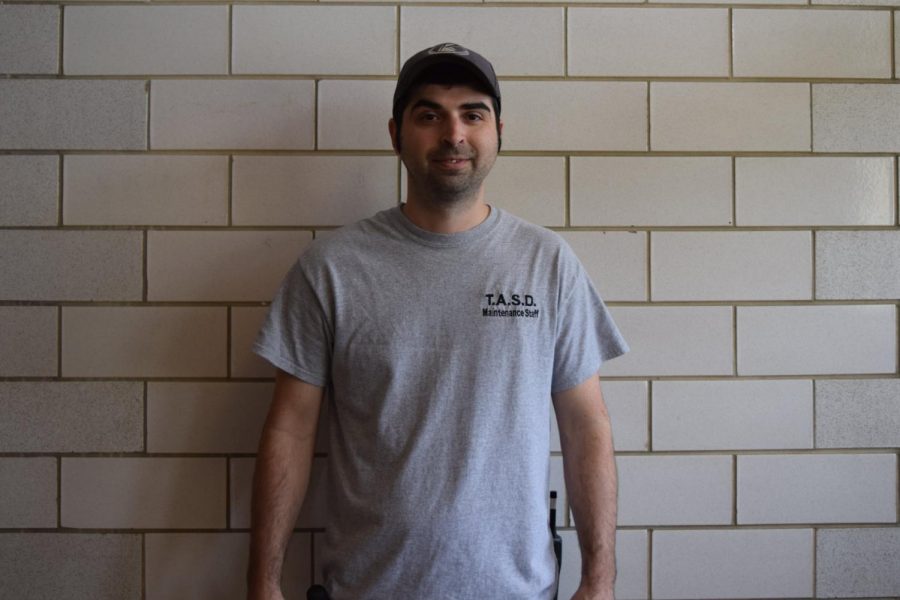 The "Be Golden" award is a new faculty and staff recognition program at the high school.
This award is given weekly by a faculty/staff member to another faculty/staff member. Whoever receives the trophy on Friday is responsible for awarding it to someone else the following week. The only criteria are to give it to someone who has done something to make the school a better place.
"With the Positive Behavior Interventions and Supports (PBIS) initiative in our school, we want to not only recognize students for being golden but staff members as well," said Shannon Davis, the award program coordinator. "This is a way to personally thank people we work with every day, but don't always have the chance to show them how much they are appreciated."
Last week the award went to Mr. James Coleman 
He chose to give the award to Mr. Tommy Hunter
Mr. Coleman's Quote:
He always does what he is asked without complaining.
He has a good sense of humor and thick skin so he is always fun to joke around with.
He can fix anything even if it stumps him at times, he will figure it out, Youtube has often helped which is why we call him McGyver.
He has the biggest heart of anyone I know.  If you needed him in the middle of the night to help out with anything, all you would have to do is give him a call and he would be there.
If he ever does get angry, you would never be aware as he is always positive and never dwells on the negative.
I guess most of the credit for all of this should probably go to his parents.  They did an amazing job with him, after all, they had him for 35 years till he moved out on his own.
Ladies and Gentlemen, I give you Tommy Hunter!
The Eagle Eye interviewed Mr. Hunter about being this week's award winner:
Eagle Eye: What do enjoy most about Tyrone?
Tommy Hunter: "All the pizza places you can eat at."
EE: What do you enjoy most about working with students?
TH: "With all the stuff the break they keep me employed (job security)."
EE: How has Tyrone and the atmosphere impacted your life?
TH: "Makes me realize how much I would hate to live in a big city."
About the Contributor
Lindsey Walk, News Editor
Hello there! My name is Lindsey Walk and I am a senior this year at TAHS. This is my second year being involved in Eagle Eye and I am so excited to be...