Athlete of the Week: Tina Hollen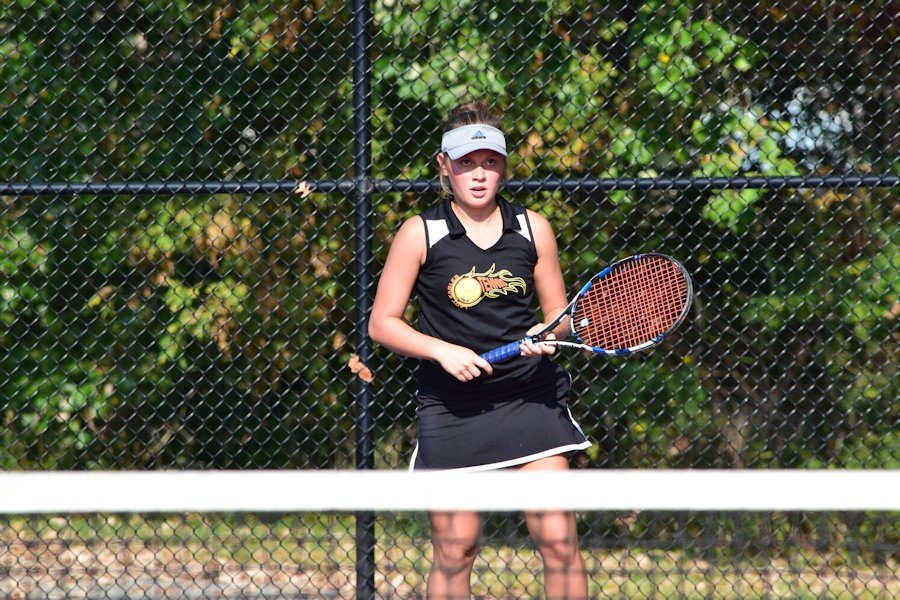 Name: Tina Hollen
Sport: Tennis
Grade: 12
Accomplishments: 
Tina won the District VI girls tennis championship match. She played in the state tournament as our District single's champion. She was named Athlete of the Week in the Altoona Mirror. Tina was also named Mountain League MVP for the third year in a row.
Coach Randy Irvin's Quote: 
"Tina had a tremendous year. She was 8-1 during the regular season and won 4 straight matches to become the District 6 Champion. She also won a singles match in the team playoffs and she earned a trip to Hershey to play in the State singles tournament. She worked hard all year and was a great role model for the younger players."
EE: How did you first get involved in this sport?
My mom played and so did my my sister, so I just started playing because my family did. 
EE: What other sports do you play?
Basketball and track
EE: Favorite professional sports team?
Pittsburgh Steelers baby
EE: Favorite professional athlete?
James Conner or Serena Williams
EE: Who is your hero? Why?
James Conner. He's a great football player that played for my favorite school, Pitt. He had an amazing sophomore year and early in his junior year, [he] tore his MCL, on top of that he found out he had cancer. He beat both and came back on the field, and despite everything, had an amazing season. He's my hero because he's a great guy whose determination and story just awes me. 
EE: Favorite band/musician?
Beyonce Knowles, female pop vocalist
EE: Favorite movie?
The Great Gatsby
EE: Favorite food?
Hibachi from Aki
EE: What advice would you give younger athletes?
Hard work pays off. It may take time to see results, but just be patient. You don't become a stellar athlete overnight. It tales years of hard work and dedication. Work at your abilities and put trust in them. It'll all be worth it in the end. 
EE: What are your future goals?
Attend the University of Pittsburgh and get a degree in marketing, and live a Christian life
About the Contributor
Hannah Gampe, Editor in Chief
Hello! My name is Hannah and I'm (finally) a senior at TAHS. I hope to be writing the swim stories and other student and alumni spotlights. This is my...