Athlete of the Week: Shannon Shaw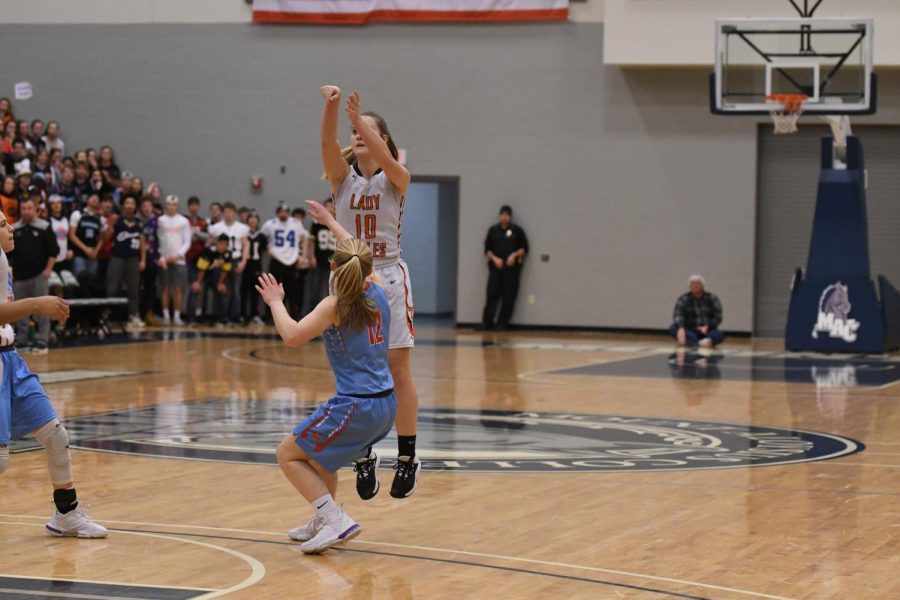 Name: Shannon Shaw
Sport: Basketball
Grade: 11
Accomplishments: Shaw has been a leader all season, and in the District 6 Championship game vs. Cambria Heights, she had 17 of the Lady Eagles 37 points, with 15 of them coming from beyond the arc. 
---
Eagle Eye: How did you first get involved in this sport?
Shannon Shaw: "I started playing at the rec center with my sister in kindergarten."
EE: What other sports do you play?
SS: "None"
EE: Favorite professional sports team?
SS: "Los Angeles Lakers"
EE: Favorite professional athlete?
SS: "Giannis Antetokounmpo"
EE: Who is your hero? Why?
SS: "My dad because he inspires me and and pushes me to be the best that I can be."
EE: Favorite band /musician?
SR: "Luke Combs"
EE: Favorite movie/show?
SS: "Creed"
EE: Favorite food?
SS: "Wings."
EE: What advice would you give younger athletes?
SS: "Be coachable and listen to your coach but also play like every game is your last."
EE: What are your future goals?
SS: "Go to college for premed and also play basketball."
About the Contributor
Kevin Lehner, Staff Videographer
Hello my name is Kevin Lehner. I am a senior at Tyrone. I will be writing the Athlete of Week articles and I will be helping out with sports highlight...