Athlete of the Week Profile: Karlie McCoy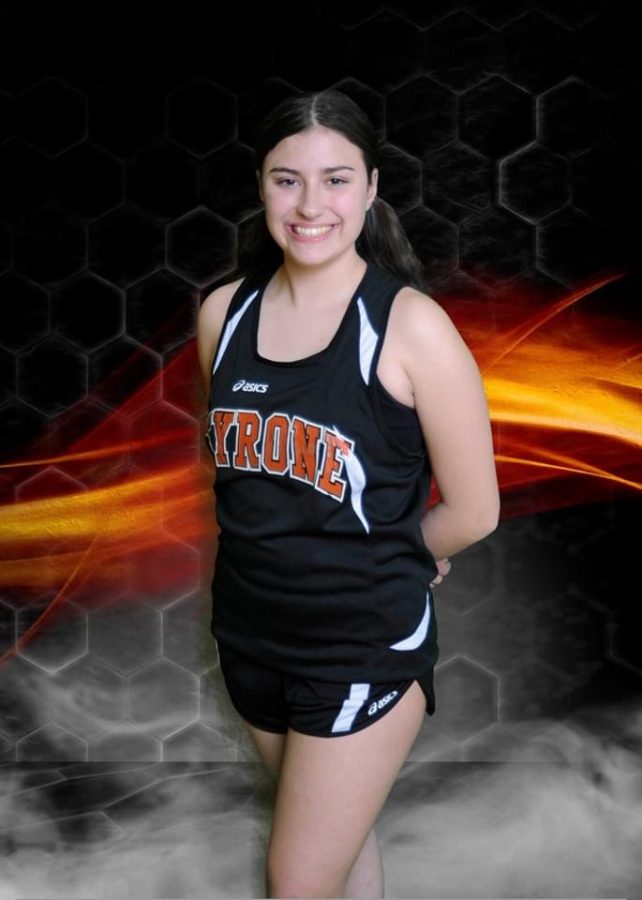 Name: Karlie McCoy
Sport: Track
Grade: 12
Past Accomplishments: 
Karlie has been part of the track team for 2 years an her favorite event was javelin. She will miss having fun to an from meets on the bus and was looking forward to her field events.
Coach Kanuch's Quote:
"Karlie was the person on the team that always had small victories. She would always come up to me and tell me what she was able to accomplish on any given day. She would always tell you how she was feeling each day as well. She was looking to continue her improvements in the field events."
---
Eagle Eye: How did you first get involved in this sport?
Karlie McCoy: "I first got into track because I was looking for a way to lose weight, but it quickly evolved into the want for a team, another family."
EE: What other sports do you play?
KM: "I'm not in another sports, but I am in concert band and concert choir. "
EE: Favorite professional sports team?
KM: "Pittsburgh Penguins"
EE: Favorite professional athlete?
KM: "Usian Bolt"
EE: Who is your hero? Why?
KM: "My hero is Kim Namjoon. He is the leader of the KPOP group BTS. He has encouraged all of his fans to love themselves, and I have personally found myself through him."
EE: Favorite band /musician?
KM: "BTS"
EE: Favorite movie/show?
KM: "Suicide Squad"
EE: Favorite food?
KM: "Ramen"
EE: What advice would you give younger athletes?
KM: "Keep pushing and never give up! People may push you down and tell you you will never be good, but don't listen to them, you can do anything you put your mind to."
EE: What are your future goals?
KM: "My goals are to take a semester off of school and then go on to Penn State to study Forensic Sciences. "
About the Contributor
Kevin Lehner, Staff Videographer
Hello my name is Kevin Lehner. I am a senior at Tyrone. I will be writing the Athlete of Week articles and I will be helping out with sports highlight...