Athlete of the Week Profile: Elise Gailey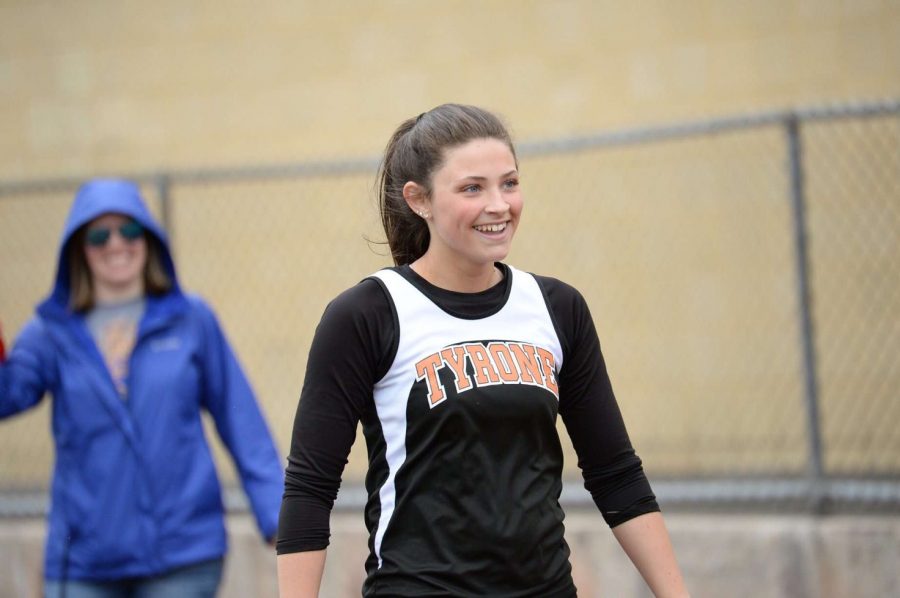 Name: Elise Gailey
Sport: Track
Grade: 12
Past Accomplishments: 
Elise has been a part of the Tyrone track team for three years. Last year she won districts with her 4 x 100m relay team and qualified for States. While at states, the relay team broke the school record.
Coach Kanuch's Quote:
"Elise was working extremely hard to get back this season after an unfortunate off season injury. We had some hard times together this year, but deep down we all had her best interests at heart. Everything began to click for Elise last year. She really bought into the coaching and she began to get a lot better for herself and the team."
---
Eagle Eye: How did you first get involved in this sport?
Elise Gailey: "Track and Field Day at Hollidaysburg"
EE: What other sports do you play?
EG: "None"
EE: Favorite college sports team?
EG: "UConn woman's basketball"
EE: Favorite professional athlete?
EG: "Allyson Felix"
EE: Who is your hero? Why?
EG: "My momma, I admire how strong and independent of a woman she is."
EE: Favorite band /musician?
EG: "Post Malone"
EE: Favorite movie/show?
EG: "Last Song"
EE: Favorite food?
EG: "Chipotle"
EE: What advice would you give younger athletes?
EG: "Always give 110% but have fun with it because you only experience high school once."
EE: What are your future goals?
EG: "Attend South Hills in State College for their sonography program."
About the Contributor
Kevin Lehner, Staff Videographer
Hello my name is Kevin Lehner. I am a senior at Tyrone. I will be writing the Athlete of Week articles and I will be helping out with sports highlight...