Athlete of the Week Profile: Cameron Brandt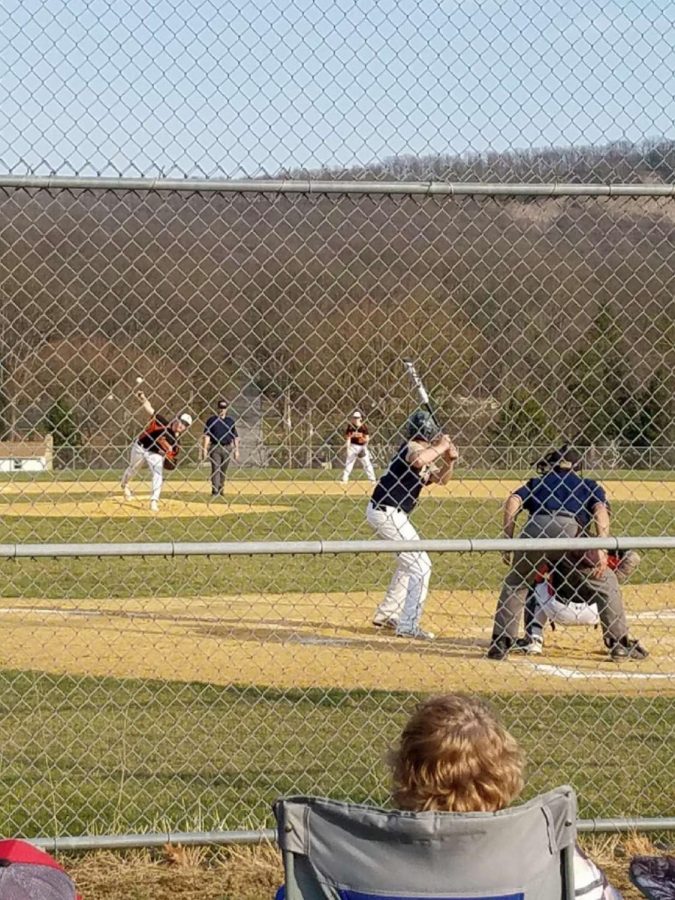 Name: Cameron Brandt
Sport: Baseball
Grade: 12
Past Accomplishments: 
Cameron Brandt has been on the baseball team for all 4 years. He played outfield and pitched for the JV team. 
---
Eagle Eye: How did you first get involved in this sport?
Cameron Brandt: "My dad signed me up when I was young."
EE: What other sports do you play?
CB: "Football"
EE: Favorite professional sports team?
CB: "New York Gaints"
EE: Favorite professional athlete?
CB: "Saquon Barkley"
EE: Who is your hero? Why?
CB: "My dad, he's always there for me."
EE: Favorite band /musician?
CB: "Warrant"
EE: Favorite movie/show?
CB: "Longest Yard"
EE: Favorite food?
CB: "Popcorn Chicken wrap with boom boom sauce."
EE: What advice would you give younger athletes?
CB: "Give 100 percent"
EE: What are your future goals?
CB: "Graduate college and get good job."
About the Contributor
Kevin Lehner, Staff Videographer
Hello my name is Kevin Lehner. I am a senior at Tyrone. I will be writing the Athlete of Week articles and I will be helping out with sports highlight...