Athlete of the Week Profile: Brianna Foy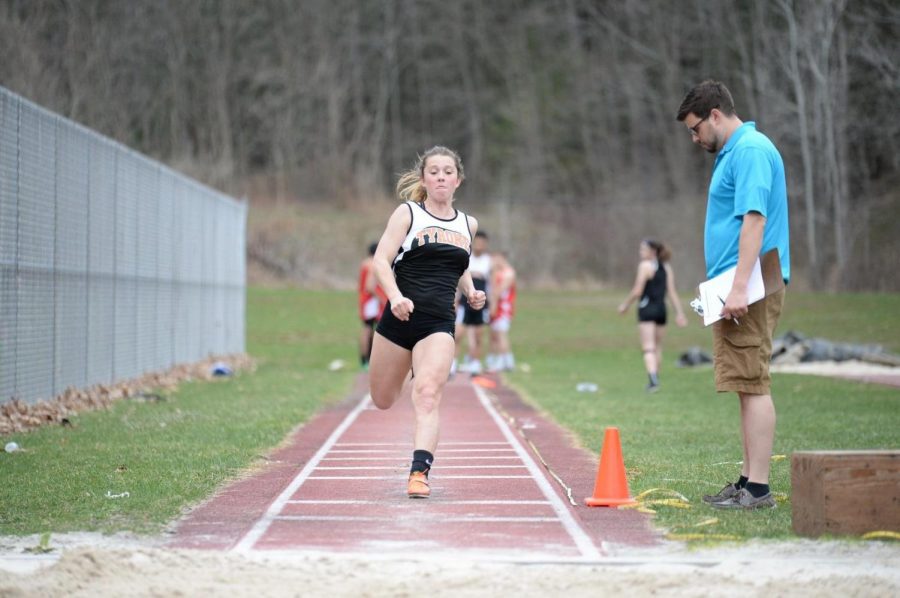 Name: Brianna Foy
Sport: Track
Grade: 12
Past Accomplishments: 
Bri has been on the track team all 4 years and was part of the 4x100m relay team who beat the school record and qualified for states. She also competes in the triple jump. Bri was looking forward to her senior year and accomplishing her goals for her last season on the track team.
Coach Kanuch's Quote:
"Bri is the rock that held a lot of together for this team. If kids were not holding up to their potential, it would be Bri who let them know. She has a knack for holding people accountable. You need kids like that on every team. She was also looking to improve upon a great junior year."
---
Eagle Eye: How did you first get involved in this sport?
Brianna Foy: "I was lifting in the weight room freshman year and Mr. Everhart told me I should join the team."
EE: What other sports do you play?
BF: "Volleyball"
EE: Favorite professional sports team?
BF: "Philadelphia Eagles"
EE: Favorite professional athlete?
BF: "Simone Biles"
EE: Who is your hero? Why?
BF: "My mom because she has always been my #1 supporter and pushed me to be the best person I can be."
EE: Favorite band /musician?
BF: "Don't have a favorite"
EE: Favorite movie/ tv show?
BF: "Grey's Anatomy"
EE: Favorite food?
BF: "Steak"
EE: What advice would you give younger athletes?
BF: "Always give 100% and never take anything for granted."
EE: What are your future goals?
BF: "Attend Pitt Bradford for nursing school."
About the Contributor
Kevin Lehner, Staff Videographer
Hello my name is Kevin Lehner. I am a senior at Tyrone. I will be writing the Athlete of Week articles and I will be helping out with sports highlight...