Athlete of the Week: Korry Walls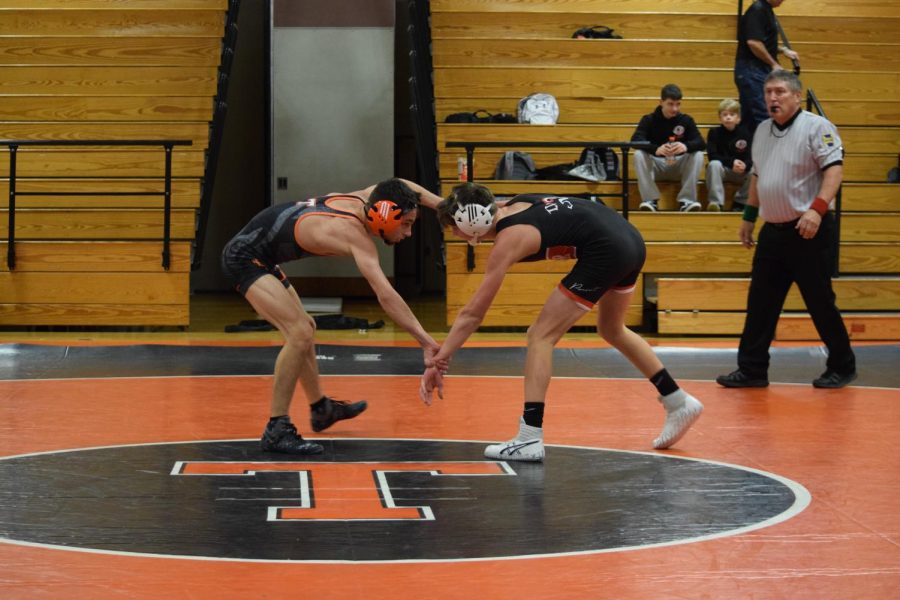 Name: Korry Walls
Sport: Wrestling
Grade: 9
Accomplishments:
Korry beat the second-ranked wrestler in the district, Josh Harbert of Ligonier Valley last Thursday and then got a major decision against Kyler Setzer of Athens on Saturday to help Tyrone come from behind and win the dual.
Coach Terry Tate's Quote:
"Korry continues to improve as the year progresses. He works hard at practice and his mindset to go out and wrestle regardless of who is on the mat with him is what is separating him from his opponents."
---
Eagle Eye: How did you first get involved in this sport?
Korry Walls: "I saw my brother wrestle and I thought to myself that I'd be the better wrestler between the two of us."
EE: What other sports do you play?
KW: "None"
EE: Favorite professional sports team?
KW: "None"
EE: Favorite professional athlete?
KW: "None"
EE: Who is your hero? Why?
KW: "All of my coaches that have pushed me. If they were not there than I would not be where I'm at now."
EE: Favorite band /musician?
KW: "None"
EE: Favorite movie?
KW: "All Marvel Movies"
EE: Favorite food?
KW: "Steak"
EE: What advice would you give younger athletes?
KW: "If your good at something, stay with it and get better at it because there's always someone better and stronger than you and your team."
EE: What are your future goals?
KW: "To be a state qualifier."
About the Contributors
Kevin Lehner, Staff Videographer
Hello my name is Kevin Lehner. I am a senior at Tyrone. I will be writing the Athlete of Week articles and I will be helping out with sports highlight...