Athlete of the Week: Hunter Walk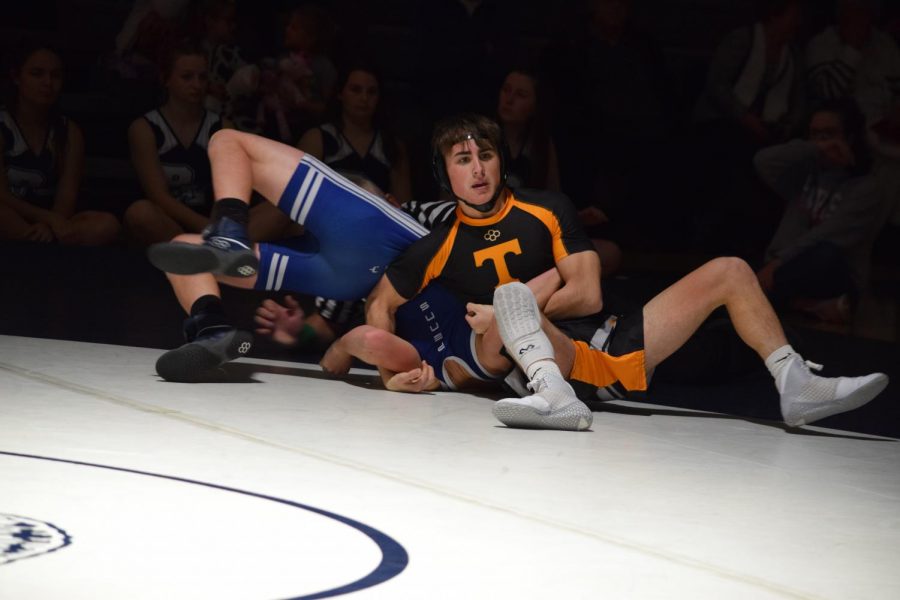 Name: Hunter Walk
Sport: Wrestling
Grade: 11
Accomplishments:
Hunter Walk is currently 26-4 on the season and just won his 80th match of his career against Penns Valley on Thursday. He placed 3rd in both the Panther Holiday Classic and the prestigious Trojan War tournament and last weekend he won the Ulitmate Warrior Tournament at West Branch.
Coach Tate's Quote:
Hunter has been putting together a very solid junior campaign. Winning the Ultimate Warrior tournament is a great accomplishment but I know he has some even bigger ones in mind and that's what drives him, he's very hungry.
---
Eagle Eye: How did you first get involved in this sport?
Hunter Walk: "I started in 1st grade when my dad signed me up."
EE: What other sports do you play?
HW: "None"
EE: Favorite professional sports team?
HW: "Penn State"
EE: Favorite professional athlete?
HW: "Brandon Lucas"
EE: Who is your hero? Why?
HW: "Dean Grassi and Nick Lewis for starting wrestling in 11th grade."
EE: Favorite band /musician?
HW: "Travis Scott"
EE: Favorite movie?
HW: "Step Brothers"
EE: Favorite food?
HW: "Double Stuff Oreo cookies with milk."
EE: What advice would you give younger athletes?
HW: "To work hard every day and never give up."
EE: What are your future goals?
HW: "To get 100 wins and be a PIAA state place winner/champion."
About the Writer
Kevin Lehner, Staff Videographer
Hello my name is Kevin Lehner. I am a senior at Tyrone. I will be writing the Athlete of Week articles and I will be helping out with sports highlight...