Athlete of the Week: Finnley Christine
Each week of the season the Eagle Eye chooses an Athlete of the Week from nominations made by the varsity head coaches.
Name: Finnley Christine
Sport: Basketball
Grade: 12
Accomplishments: 13 points vs. Huntingdon and finished her career with 857 total points after an awful injury on Wednesday vs. Clearfield.
Coach Luke Rhoades' quote: "Finnley is a great leader who has worked extremely hard at being a total team player. It was sad and frustrating to see her career end premature but her leadership and commitment will forever have an impact on this program."
10 Questions:
1. How did you first get involved in this sport?
My Mom signed me up in 2nd grade, and I've played ever since.
2. What other sports do you play?
Softball.
3. Favorite professional sports team?
Pittsburgh Steelers.
4. Favorite professional athlete?
Antonio Brown.
5. Who is your hero? Why?
Coach Rhoades, and every teammate I've ever played with for helping me be all that I can be.
6. Favorite band/musician?
Shawn Mendes and Justin Bieber.
7. Favorite movie?
I like too many to choose just one.
8. Favorite food?
Buffalo chicken dip.
9. What advice would you give to younger athletes?
Play every game as if it's your last, because you never know when it will be.
10. What are your future goals?
Attend Penn State Altoona to major in Biology/Sports Medicine and play basketball.
Leave a Comment
About the Contributor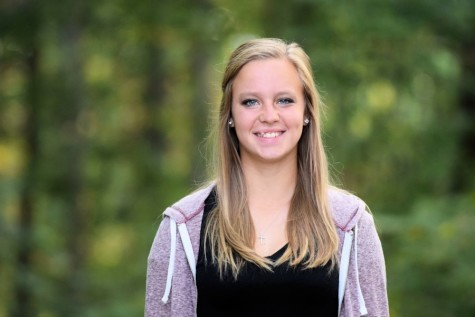 Anna Baran, Sports Editor
Hi! My name is Anna and I am in 12th grade. My favorite things to do are play softball and soccer. Sports are my passion. I enjoy playing all sports, whether...