Athlete of the Week: Dylan Thomas
Each week of the season the Eagle Eye chooses an Athlete of the Week from nominations made by the varsity head coaches
Name: Dylan Thomas
Sport: Boys Basketball
Grade: 10
Coach George Gripp's quote:  "Dylan is averaging around 9 points per game and is having a solid sophomore season for us. He is committed to the program and works tirelessly on his game in the off season. Dylan leads the team in 3 point field goals made and 3 point percentage."
10 Questions:
1. How did you first get involved in this sport?
My parents signed me up in 1st grade.
2. What other sports do you play?
Track.
3. Favorite professional sports team?
New York Knicks.
4. Favorite professional athlete?
Carmelo Anthony.
5. Who is your hero? Why?
My parents, coaches, and teammates for pushing me to be the best I can be.
6. Favorite band/musician?
Queen B.
7. Favorite movie?
Chicken Little.
8. Favorite food?
Dill pickles.
9. What advice would you give to younger athletes?
Give all effort, you only get what ya put in.
10. What are your future goals?
Attend PSU for a masters degree in the medical field.
Leave a Comment
About the Contributor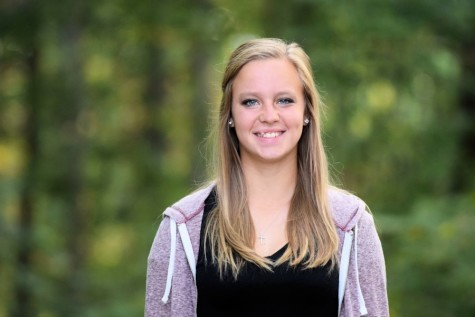 Anna Baran, Sports Editor
Hi! My name is Anna and I am in 12th grade. My favorite things to do are play softball and soccer. Sports are my passion. I enjoy playing all sports, whether...