Athlete of the Week: Dravyn Crowell
Name: Dravyn Crowell 
Sport: Basketball
Grade: Junior 
Accomplishments:
Dravyn has been tearing up with not only points but with passing out to his teammates for assists.
---
Eagle Eye: How did you first get involved in this sport?
DC: My mom and dad signed me up for the rec league in kindergarten. 
EE: What other sport(s) or other activities are you involved in?
DC: I play football and run track. 
EE: Favorite college or pro sports team?
DC: Tennessee Volunteers football
EE: Favorite college or pro athlete?
DC: Derwin James
EE: Who do you admire the most and why?
DC: My mom and dad because they push me to be the best I can be in everything I do. 
EE: Favorite band/musician?
DC: Tyrone Chorus
EE: Favorite movie/TV show?
DC: Rounders
EE: Favorite Food
DC: Meat
EE: What advice would you give younger athletes?
DC: Put the time in by yourself. Bust your tail when people aren't watching.
EE: What are your future goals past High School?
DC: Continue my athletic career in college and major in engineering.
Leave a Comment
About the Writer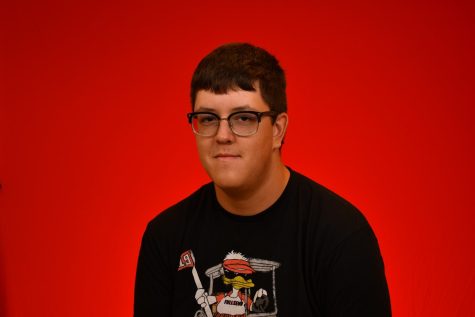 Braeton Miles, Staff Writer
Braeton is currently a senior at Tyrone Area High School and this is his first year with the Eagle Eye staff. Braeton grew up living in Tyrone with his...