Athlete of the Week: Cortlynd Rhoades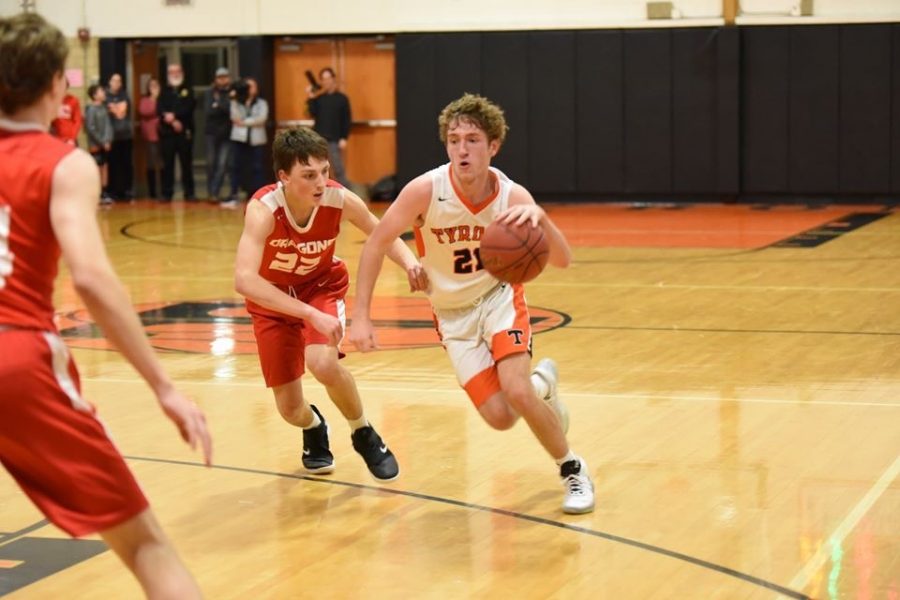 Name: Cortlynd Rhoades
Sport: Basketball
Grade: 10
Accomplishments:
Cortlynd Rhoades scored a game and season-high 21 points, hitting six 3-pointers including the game-winner with 20 seconds left. He helped the second seeded Golden Eagles come from behind to beat third-seeded Central, 48-46 in the semifinals to advance to the district title game on Saturday.
---
Eagle Eye: How did you first get involved in this sport?
Cortlynd: "My mom first signed me up at the rec when I was young."
EE: What other sports do you play?
CR: "Football and Baseball"
EE: Favorite professional sports team?
CR: "Steelers"
EE: Favorite professional athlete?
CR: "Lebron James"
EE: Who is your hero? Why?
CR: "My mom because she has helped me through everything."
EE: Favorite band /musician?
CR: "Travis Scott"
EE: Favorite movie/show?
CR: "The Campaign" 
EE: Favorite food?
CR: "Wings"
EE: What advice would you give younger athletes?
CR: "Always do whatever you like and try your hardest."
EE: What are your future goals?
CR: "Go to college for engineering."
About the Writer
Kevin Lehner, Staff Videographer
Hello my name is Kevin Lehner. I am a senior at Tyrone. I will be writing the Athlete of Week articles and I will be helping out with sports highlight...