Athlete of the Week: Cate Baran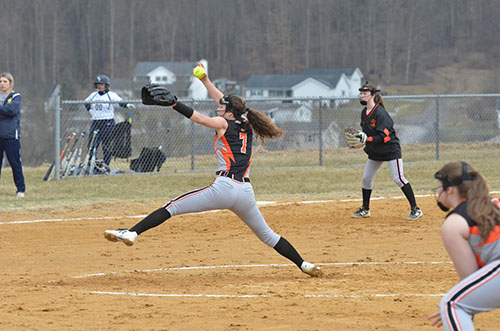 Name: Cate Baran
Sport: Softball
Grade: 11
Accomplishments:
Cate's biggest accomplishment this week was that she was able to reach a school record 403 strikeouts for her career and 13 wins on the season, which is also a school record. She got her 13th win of the season by beating Huntingdon 7 – 1.
Coach Myer's Quote:
"Cate is one of our team captains and the biggest reason for that is because she makes everyone around her better. Her teammates want to play well for her and they believe that with Cate pitching we always have a great chance of winning. Cate has done so much for our program and we really appreciate her for the role she has played in our success. Cate has worked very hard and she deserves all the accolades that may come her way."
---
Eagle Eye: How did you first get involved in this sport?
CB: I went to clinics when I was younger because my sister, Anna, played and I wanted to try. 
EE: What other sports do you play?
CB: Soccer and swimming.
EE: Favorite sports team?
CB: Pittsburgh Pirates
EE: Favorite professional athlete?
CB: Gregory Polanco.
EE: What is your favorite food?
CB: Mac and cheese
EE: What is your favorite part of the sport you play?
CB: Getting to play every day. 
EE: What is your greatest memory from this sport?
CB: Winning against Bald Eagle and having a winning season. 
EE: What is your greatest motivation to succeed?
CB: My friends and family. 
EE: What advice would you give younger athletes?

CB: To play your hardest no matter what and practice how you would play.
EE: What are your future goals?
CB: Win districts and play college softball.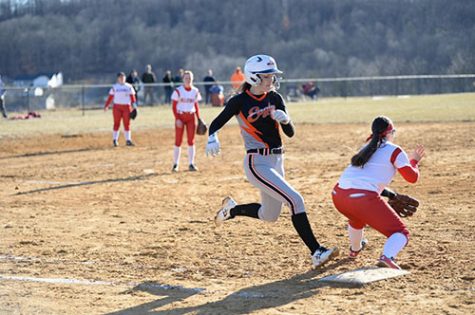 View Comments (1)
About the Contributor
Lauren Taylor, Social Media Director
Hi! Welcome to the Eagle Eye! My name is Lauren Taylor. It's SENIOR YEAR BABY. Bless up. This is my third and final year being apart of the Eagle Eye staff....