Athlete of the Week: Brandon Lucas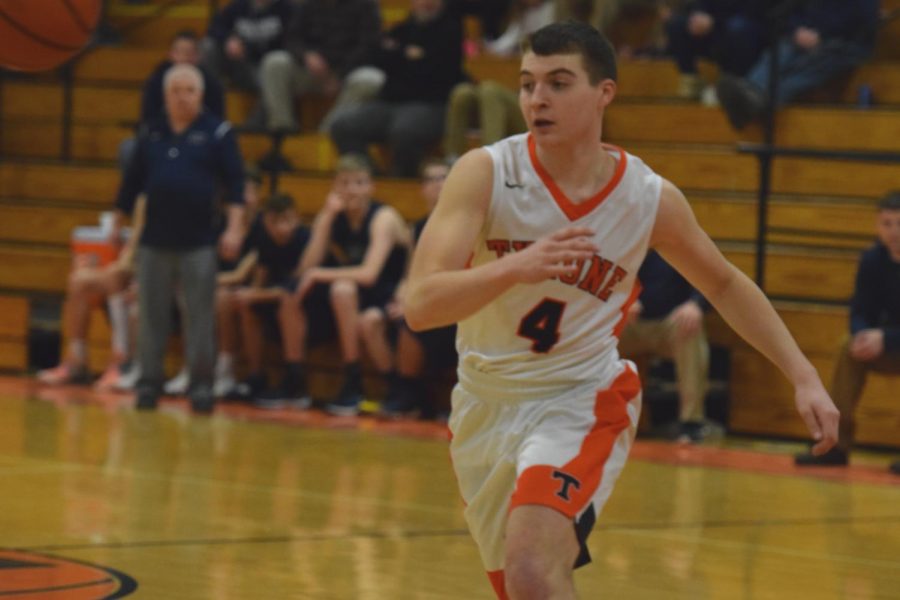 Name: Brandon Lucas
Sport: Basketball
Grade: 11
Accomplishments:
Brandon Lucas opened the 2019-20 basketball season with 21 points and 9 rebounds over Bellwood and 10 points in the win over Bellefonte.
---
Eagle Eye: How did you first get involved in this sport?
Brandon Lucas: "Started playing rec-center ball when I was 6."
EE: What other sports do you play?
BL: "Football and Baseball"
EE: Favorite professional sports team?
BL: "Steeler Nation"
EE: Favorite professional athlete?
BL: "Three sport athlete Nick Lewis"
EE: Who is your hero? Why?
BL: "Mike Buck because he is the coolest human being ever."
EE: Favorite band/musician?
BL: "Dean Grassi"
EE:  Favorite movie?
BL: "Friday Night Lights"
EE: Favorite food?
BL: "French Fries"
EE: What advice would you give younger athletes?
BL: "Make sure you put in the extra work because it will pay off in the long run."
EE: What are your future goals?
BL: "To play a sport in college."
About the Contributors
Kevin Lehner, Staff Videographer
Hello my name is Kevin Lehner. I am a senior at Tyrone. I will be writing the Athlete of Week articles and I will be helping out with sports highlight...