Athlete of the Week: Blaine Hoover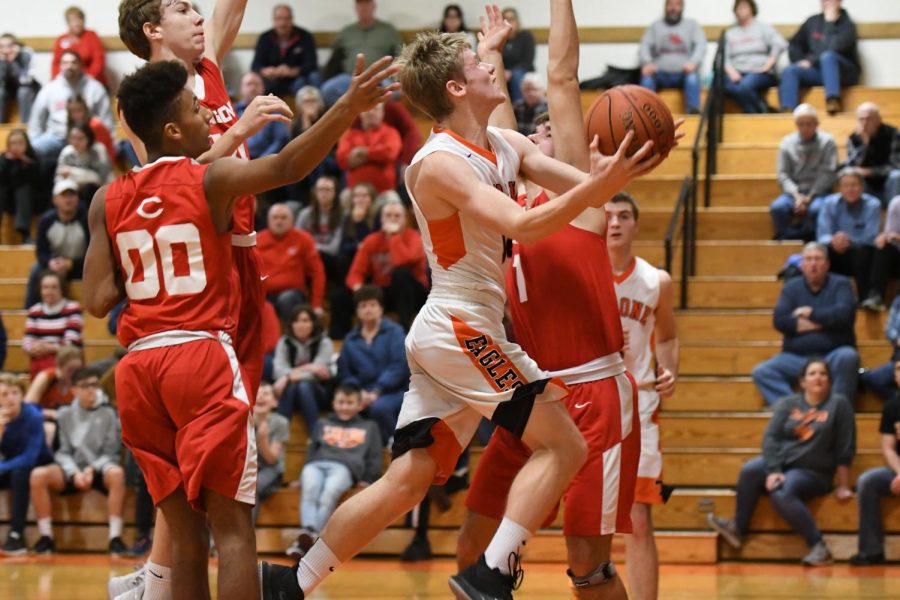 Name: Blaine Hoover
Sport: Basketball
Grade: 11
Accomplishments:
Blaine Hoover was very instrumental last week when the team posted a 3-0 record. He had 10 points and 11 rebounds vs. Central Mountain and 18 points and 8 rebounds vs. Philipsburg. Blaine also had 9 points and 6 rebounds at Central.
Coach Gripp's Quote:
"Blaine has continued to be a steady force for us on both ends of the floor the entire season. He is all about winning and besides his scoring and rebounding, he does all the little things for us to be successful."
---
Eagle Eye: How did you first get involved in this sport?
Blaine Hoover: "I started playing basketball at the rec enter when I was in 3rd grade."
EE: What other sports do you play?
BH: "Cross Country and Baseball"
EE: Favorite professional sports team?
BH: "Pittsburgh Steelers"
EE: Favorite professional athlete?
BH: "Clayton Kershaw"
EE: Who is your hero? Why?
BH: "My parents and friends because they support me in everything that I do."
EE: Favorite band /musician?
BH: "AC/DC"
EE: Favorite movie/show?
BH: "Happy Gilmore"
EE: Favorite food?
BH: "Steak"
EE: What advice would you give younger athletes?
BH: "If you put in the time to make yourself better, good things will happen."
EE: What are your future goals?
BH: "Go to college, major in sports medicine, and possibly play a sport."
About the Contributor
Kevin Lehner, Staff Videographer
Hello my name is Kevin Lehner. I am a senior at Tyrone. I will be writing the Athlete of Week articles and I will be helping out with sports highlight...